News

Megumi Hayashibara Makes 3x3 Eyes CD

posted on by Rafael Antonio Pineda
Maxi-single contains 3 new songs, 1 song from 1998
PlayStation
game
---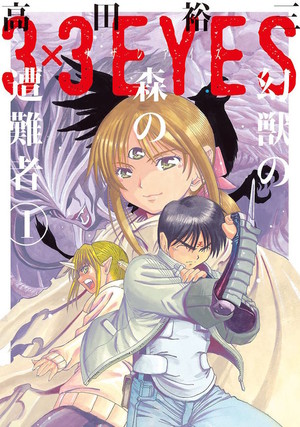 Singer and voice actor Megumi Hayashibara announced on her official website on Monday that she will release a new maxi-single CD for the 3x3 Eyes franchise titled "Samhāra ~Sei Naru Chikara~" (Samhāra ~Holy Power~) The new single celebrates 25 years since she debuted as a singer.
The single will contain the title song "Samhāra ~Sei Naru Chikara~," as well as another new song, "Mō Hitori no Watashi" (My Other Self). Other songs include "raks-ati," which was first featured in the 3x3 Eyes: Tenrin-ō Genmu 1998 PlayStation game. The single will also feature a duet titled "Stay," which Hayashibara performs with Kouji Tsujitani, who plays Yakumo in the 3x3 Eyes original video animation (OVA) adaptations. The single also includes the instrumental versions of "Samhāra ~Sei Naru Chikara~" and "Mō Hitori no Watashi."
Yuzo Takada's 3x3 Eyes manga ran from 1987 to 2002. The manga inspired two OVA adaptations in 1991 and 1995. Hayashibara voiced the role of main character Pai in both OVAs. Takada launched a sequel manga titled 3x3 Eyes: Genjū no Mori no Sōnansha (3x3 Eyes: Survivor of the Forest of Mythical Beasts) in February in Kodansha's online magazine Young Magazine Kaizokuban.
Source: Comic Natalie
---