×
remind me tomorrow
remind me next week
never remind me
Subscribe to the ANN Newsletter • Wake up every Sunday to a curated list of ANN's most interesting posts of the week.
read more
News

The Anthem of the Heart Anime's Trailer Previews Nogizaka46 Idols' Song

posted on by Egan Loo
---

The Japanese website for The Anthem of the Heart (Kokoro ga Sakebitagatterun Da. or Kokosake), the original anime film from the anohana (Ano Hi Mita Hana no Namae o Boku-tachi wa Mada Shiranai.) and Toradora! anime staff, announced the film's theme song on Monday. The idols of the Nogizaka46 group are contributing their 13th single, "Ima, Hanashitai Dareka ga Iru" (Now, There Is Someone I Want to Talk With). The single will go on sale on October 28.
The new trailer for the film previews Nogizaka46's song, and it also begins with "Kokoro ga Sakebidasu" (The Heart Shouts Out), the film's "special song" based on Ludwig van Beethoven's Piano Sonata No. 8 in C minor, Op. 13 (Sonata Pathétique). The film's screenwriter Mari Okada wrote the lyrics, the Clammbon band's leader and bass guitarist Mito arranged and performed the song, and the TWEEDEES band's vocalist Natsumi Kyouchi sang on it.
Voice: You must never speak again.
Text: A girl who hurt another with her words.
Egg Fairy: I shall put a zipper on your mouth, so as to better your speech.
Text: From that day onward, my words were sealed.
Teacher: So we still haven't decided the committee members for the community outreach council.
Teacher: Good luck, you guys!
Teacher: This community outreach council will be good for you.
Daiki: It's impossible, obviously.
Jun (cellphone text): When I talk, my stomach starts to hurt.
Daiki: We have a girl who doesn't talk, and you're asking her to sing and do a musical?
Text: It doesn't hurt when I sing.
Takumi: If you want to say something, maybe you can try singing it?
Text: A moving film about youth from the makers of anohana!
Daiki: When I'm not playing baseball, it's like time stops for me.
Text: I'd like you to turn my words into a song.
Natsuki: I think I understand Naruse's feelings now.
Woman: Say something. If you don't agree with me, then say it.
Text: My words.
Egg Fairy: It's a pain that will be with you forever.
Jun: My feelings-- What I really want to say--
Text: Locked inside my heart.
Takumi: I've seen her trying so hard, so I want her to be on stage for this!
Text: My true feelings...
Takumi: Wait for me, Naruse!
Text: I've wanted to say it for so long.
Takumi: Everyone's waiting... waiting for you.
Narrator and Logo: The Anthem of the Heart
Text: Don't you have feelings you want to shout too?

The official English website for the film describes the story:
Jun is a girl whose words have been sealed away. She was once a happy girl, but because of a [certain thing] she said when she was very young, her family was torn apart. One day, the egg fairy appeared in front of her and sealed away her ability to talk in order to stop her from hurting anybody else. Since this traumatic experience, Jun lives in the shadows away from the limelight. But, one day she is nominated to become an executive member of the "community outreach council." On top of that, Jun is also appointed to play the main lead in their musical...
The film's main cast and characters are: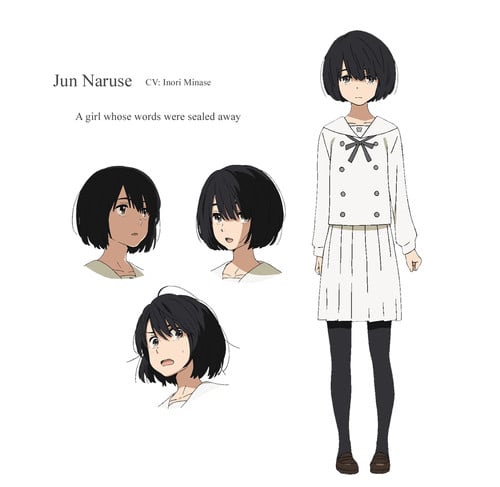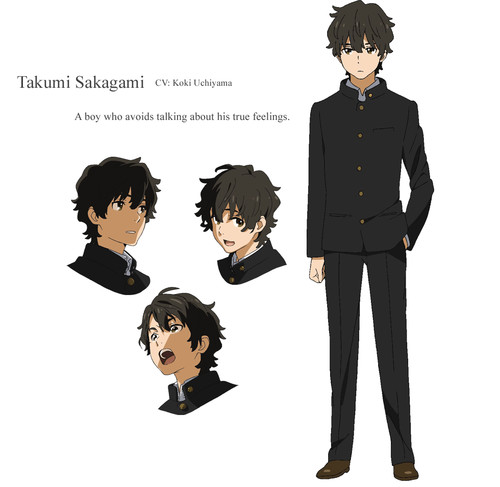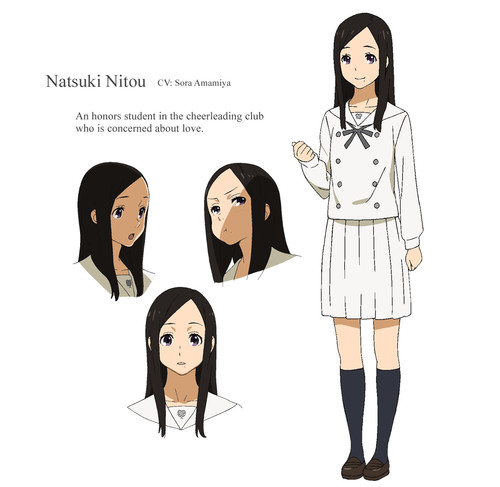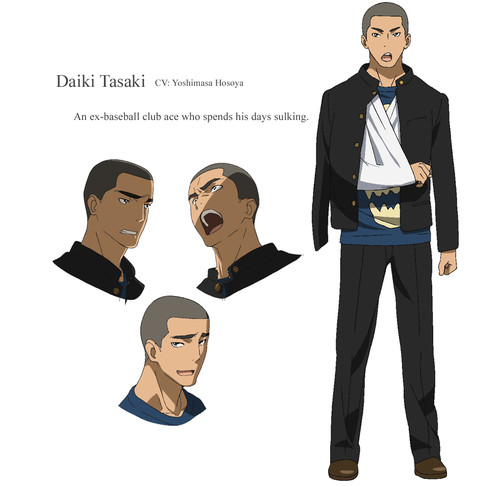 The film reunites staff members from the anohana and Toradora! anime. Tatsuyuki Nagai (A Certain Scientific Railgun, Waiting in the Summer) is again directing the film at the studio A-1 Pictures. Mari Okada (M3 the dark metal, Hana-Saku Iroha) is writing the script, and Masayoshi Tanaka (Highschool of the Dead, Joshiraku) is designing the characters. Like the anohana anime, the story of the new film will be set in Chichibu.
Aniplex of America announced in February that it has licensed the film. The film will open in Japan on September 19, and participating theaters began offering advance tickets with an Egg Fairy mascot mobile phone strap on March 28. A second version of advance tickets went on sale on July 11, and set A includes a Kokosake B3 poster, an anohana B3 poster, and a Kokosake and anohana collaborative B6 portrait. Set B also includes the same items, but the images differ.
Source: animeanime.jp
---