×
remind me tomorrow
remind me next week
never remind me
Subscribe to the ANN Newsletter • Wake up every Sunday to a curated list of ANN's most interesting posts of the week.
read more
News

One Punch Man's TV Ads Introduce Title Hero in October Anime

posted on by Egan Loo
Oppai hoodie, character straps, Munageya bag, Hero Association mug also detailed
---
The website for the television anime of ONE and Yuusuke Murata's One-Punch Man manga began streaming a television commercial in 30- and 15-second lengths on Sunday. Like the third promotional video last week, the ads feature the opening theme song "The Hero!! ~Ikareru Ken ni Honō o Tsukeru~" (The Hero!! Set Fire to the Furious Fist) by the anime song group JAM Project.
In the narration, the title character One-Punch Man introduces himself and notes that his hobby is being a hero. He reports that the anime adaptation of his misadventures will premiere in October.
The website also updated with details on character goods that Bandai Visual is selling now:
Oppai hoodie


Rubber mobile phone straps

Munageya shopping bag

Hero Association mug

The original manga's story revolves around the titular super hero who has trained so hard that his hair has fallen out, and who can overcome any enemy with one punch. However, because he is so strong, he has become bored and frustrated with winning all his battles so easily.
The cast includes:
Makoto Furukawa (Aldnoah Zero's Shigou Kakei, Golden Time's Banri Tada) as Saitama
A man who underwent special training for three years and gained unrivaled powers. He took up being a hero as a hobby.

Kaito Ishikawa (Gargantia on the Verdurous Planet's Ledo, Haikyu!!'s Tobio Kageyama) as Genos
A young man who is a cyborg. He admires Saitama and becomes his apprentice.

Yuuki Kaji (Attack on Titan's Eren, World Trigger's Osamu Mikumo) as Speed-o'-Sound Sonic (Onsoku no Sonic)
A self-proclaimed "strongest ninja" who takes on any jobs from assassination to being a bodyguard. He persistently continues to pursue Saitama.

Aoi Yūki (Madoka Magica's Madoka, Sword Art Online II's Yuuki) as Terrible Tornado (Senritsu no Tatsumaki)
An S-class rank 2 hero. She is an esper who brings down her enemies with supernatural attacks. Her outward appearance is that of a little girl but she is in fact an adult.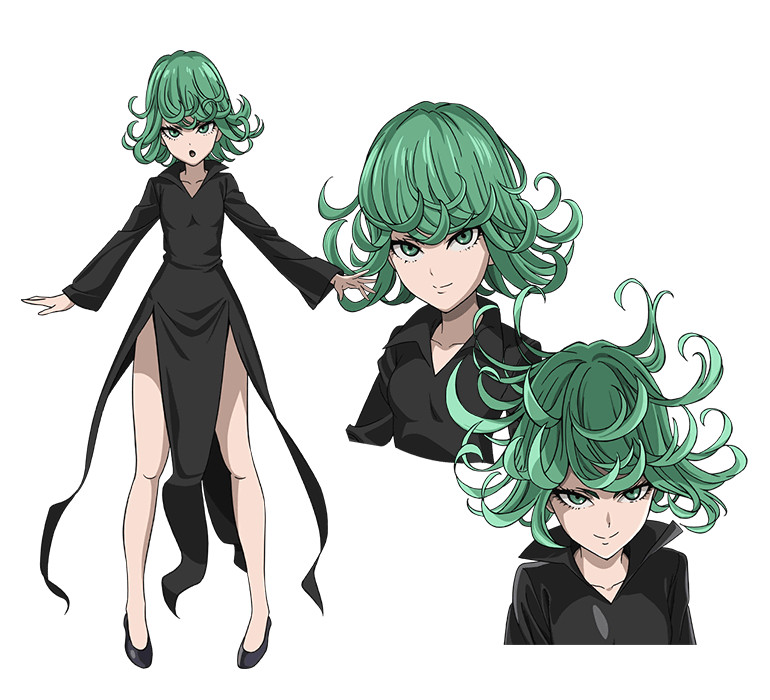 Kazuhiro Yamaji (Psycho-Pass' Jouji Saiga, Final Fantasy VII: Advent Children's Cid) as Silverfang

Hiroki Yasumoto (Yowamushi Pedal's Kinjō, Fairy Tail's Elfman) as King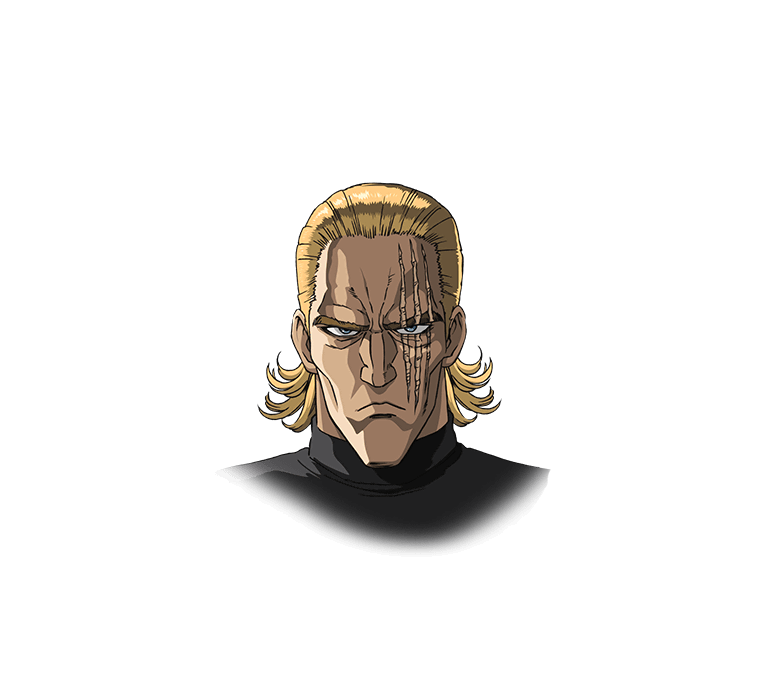 Takahiro Sakurai (Magi's Ja'far, Tokyo Ghoul's Uta) as Zombieman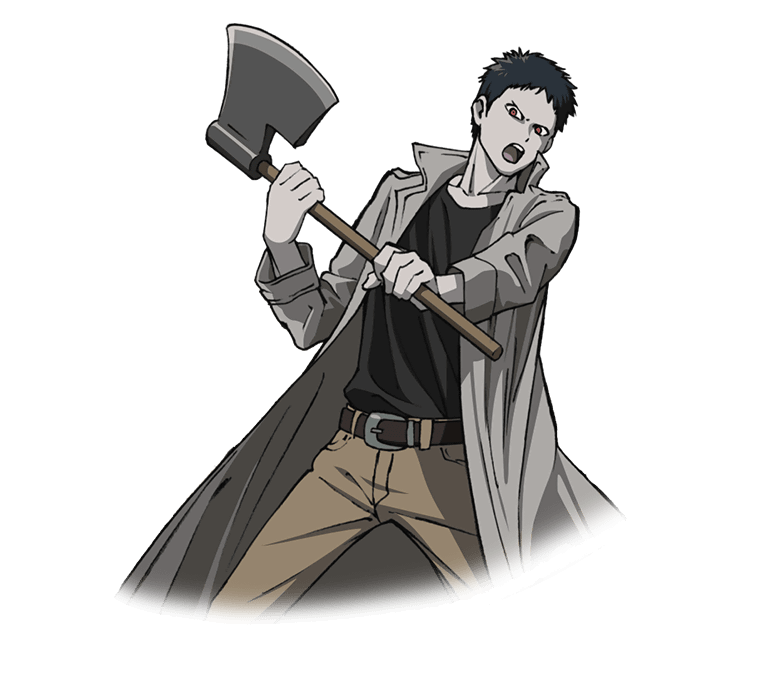 Katsuyuki Konishi (Hetalia's America, Fairy Tail's Laxus) as Tanktop Master

Mamoru Miyano as Ikemen Kamen Amai Mask

Saori Hayami as Hellish Blizzard (Jigoku no Fubuki)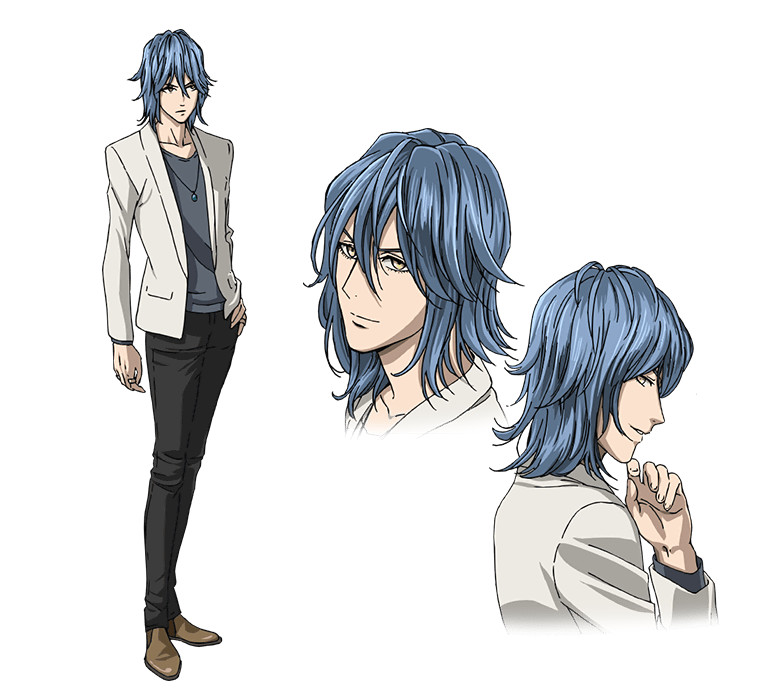 Yūichi Nakamura (Fairy Tail's Grey, Valvrave the Liberator's Raizō Yamada) as License-less Hero, the hero with the heart of true justice
Kenjiro Tsuda as Atomic Samurai

Minami Takayama as Child Emperor

Tesshô Genda as Metal Knight

Youji Ueda as Drive Knight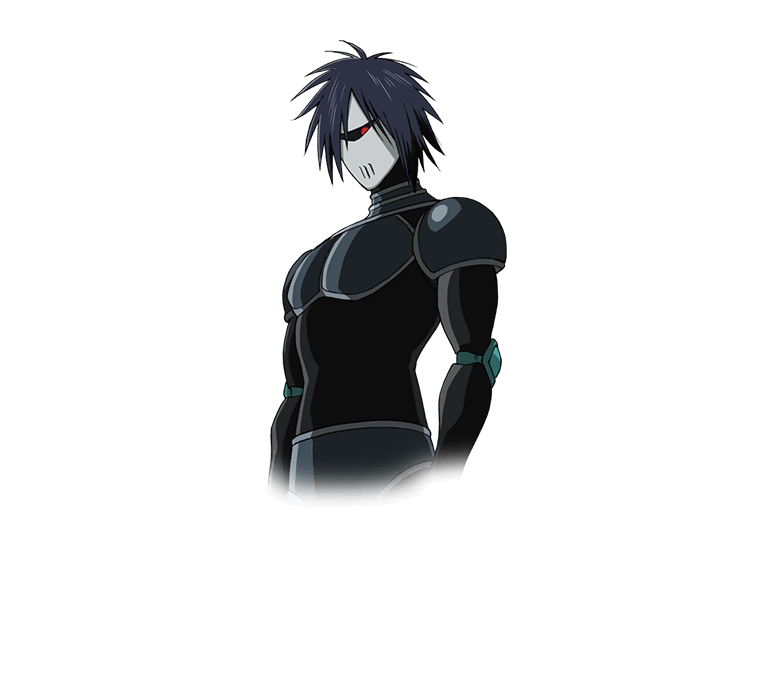 Daisuke Namikawa as Pig God

Satoshi Hino as Superalloy Blackluster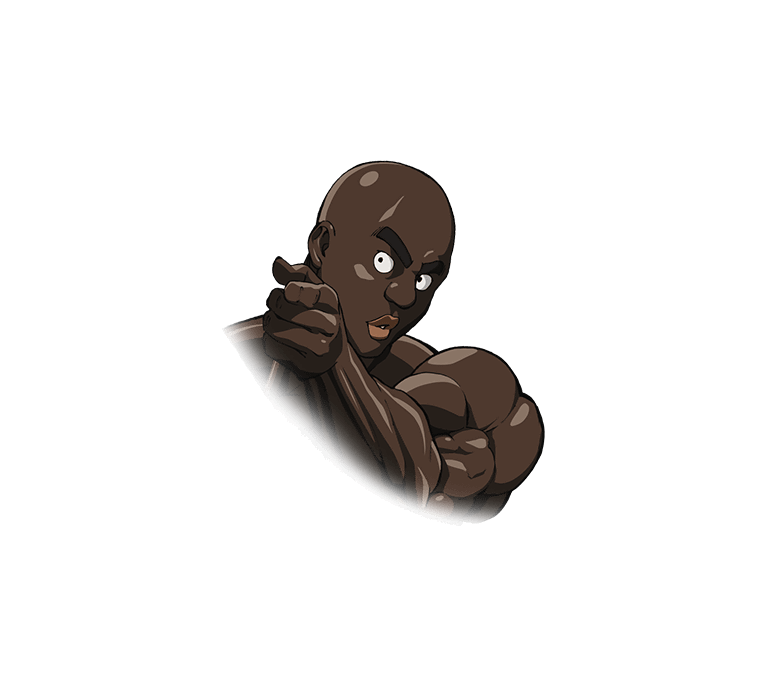 Yuji Ueda as Watchdog Man

Kousuke Toriumi as Flashy Flash

Wataru Hatano as Metal Bat

Masaya Onosaka as Puri-puri Prisoner

Shingo Natsume (Space Dandy, Fullmetal Alchemist: The Sacred Star of Milos) is directing the anime at Madhouse (Summer Wars, Hunter x Hunter), and Tomohiro Suzuki (Tiger & Bunny scripts, Saint Seiya: Legend of Sanctuary) is in charge of the series scripts. Makoto Miyazaki (Dragon Crisis!, Triage X) is composing the music. Chikashi Kubota (From the New World, Robotics;Notes) is serving as both character designer and chief animation director. Shigemi Ikeda and Yukiko Maruyama are the art directors, and Ken Hashimoto is the color key artist. Akane Fushihara is the director of photography, while Kashiko Kimura is editing. Shoji Hata is directing the sound.
Hiroko Moriguchi sings the ending theme "Hoshi Yori Saki ni Mitsukete Ageru" (I'll Find It Before the Stars for You).
The commercials note that the anime will premiere on TV Tokyo and Niconico Live on Sunday, October 4 at 25:05 (effectively, Monday, October 5 at 1:05 a.m.) It will then run on TV Osaka, TVQ Kyushu Broadcasting Co., Ltd, Kyoto Broadcasting (KBS), and BS Japan.
One-Punch Man is currently running in Viz Media's English-language digital edition of Weekly Shonen Jump. Viz is releasing the first two volumes in print this September, and Viz will also stream the anime on its website and on Daisuki.
---