×
remind me tomorrow
remind me next week
never remind me
Subscribe to the ANN Newsletter • Wake up every Sunday to a curated list of ANN's most interesting posts of the week.
read more
News

Macross Creator Kawamori Offers Details on Macross Delta Anime, Thunderbirds

posted on by Egan Loo
New show to feature "Valkyrie vs. Valkyrie" with planet-bound setting teased
---
Macross anime creator Shoji Kawamori appeared at a "Macross Plastic Model Discussion" stage event at the All Japan Model and Hobby Show on Saturday with representatives from six plastic model and hobby companies. During the event, Kawamori provided more details on Macross Delta (Macross Δ), first new Macross television anime since 2007-2008's Macross Frontier. The franchise's official website had posted the following key visual on Friday: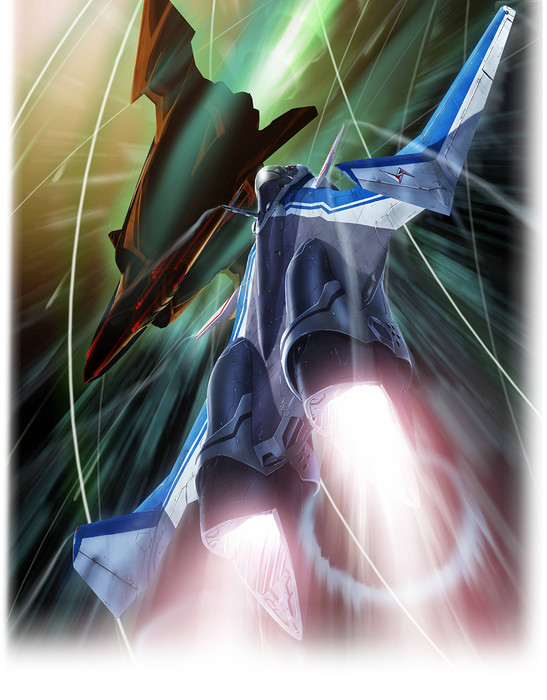 Kawamori confirmed that both fighters in the visual are "Valkyries" (transforming variable fighters), and he specifically cited the Swedish fighter Saab 35 Draken as an inspiration for the fighter in background. He added that he has been fan of Draken since he was a child.
He also acknowledged that the fighter in the foreground shares a design lineage with previous variable fighters in Macross anime and therefore was less of a challenge to design. By contrast, the background fighter will feature a relatively new transformation scheme that bears little similarity to those of previous Macross variable fighters.
The emcee also noted that the two fighters have exhausts in different colors, and Kawamori explained that this is because the fighters come from different manufacturers. Kawamori also noted that he has been deliberately avoiding more direct design inspirations from current real-life fighters, since stealth considerations have made real fighters look more similar and harder to distinguish from each other.
Kawamori added that this new series will emphasize "Valkyrie vs. Valkyrie," as opposed to previous television series. While video series such as Macross Plus and Macross Zero prominently featured variable fighters against each other, Kawamori has not done this in a Macross television series in a long time.

The emcee of the event noted that the Macross Delta logo features a planet within the Japanese characters that form the word "Macross." Kawamori specifically noted that this is in direct contrast with Macross Frontier, whose setting was primarily in space. He started to describe more about Macross Delta's setting but stopped short and asked fans to watch the "'Chō Jikū' Seisaku Happyōkai" ("The Super Dimension" Production Unveiling) event on October 29.
Kawamori pointed out that the delta symbol in the logo is made of triangular symbols, to symbolize the three main thematic elements of Macross: music, a love triangle, and transforming fighter planes. However, he noted that the two symbols are split, and explained that this is indicative that the three elements will not come together as expected in the new story.

Saturday's Macross event featured a discussion between Kawamori and representatives of six hobby companies. Macross Modelers, a new brand that encompasses the different plastic model lines for the franchise, is launching with Aoshima, Wave, TOMYTEC, Hasegawa, Bandai, and Max Factory. Hasegawa confirmed at the hobby show that it will make kits for Macross Delta.
Macross Delta will hold "'Chō Jikū' Seisaku Happyōkai" ("The Super Dimension" Production Unveiling) — a live-streamed event that will reveal more details on the project — on October 29 at 12:00 p.m. Kawamori will appear at the event, and the event will reveal the main staff, the winner of the audition for the new singer in the anime, and the anime's characters. About 8,000 candidates applied for the singing audition.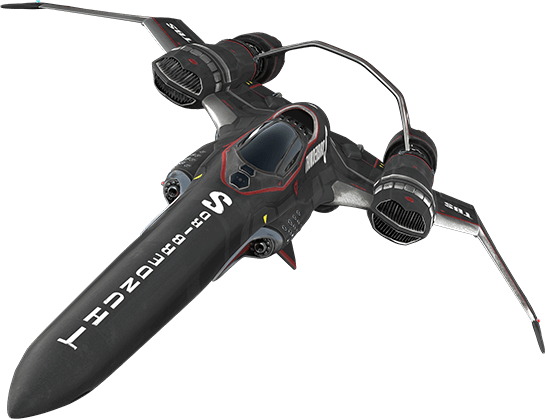 Kawamori also discussed his involvement in the new Thunderbirds project during Takara Tomy's "Thunderbirds Are Go! Project & New Product Unveiling" special stage event after the Macross event. The British science-fiction franchise Thunderbirds is returning with a new television series that combines physical miniatures and CG. Popular model kit illustrator Yuji Kaida joined Kawamori at the stage event since he is returning to Thunderbirds to draw art for the new series' kits.

Kawamori acknowledged that he has been a fan of Thunderbirds since childhood, so he was thrilled to contribute to the franchise directly. He designed the brand-new Thunderbird S ("Shadow") jet for new series, and while he acknowledged that it does not transform per se, it does have different modes such as a "high speed mode." Kawamori said he is particularly pleased that the Thunderbird S is getting a die-cast Tomica toy on October 2 — it is his first design to get such a toy in Tomy's long-running toy line. Takara Tomy showed the prototype and Kaida's box art for the first plastic model kit for the new series, The Mole (Jet Mogura). When asked about more models such as the Thunderbird S, the company representative teased fans by saying he cannot make any announcements yet.

The 33-year-old Macross science-fiction franchise began in 1982 with The Super Dimension Fortress Macross, a television anime series with themes of music, a love triangle, and transforming fighter planes. The franchise spawned two more television series (Macross 7 and Macross Frontier), several theatrical films (starting with The Super Dimension Fortress Macross: Do You Remember Love?), and several video series (including Macross II, Macross Plus, Macross Dynamite 7, and Macross Zero).
The last television anime in the Macross franchise was Macross Frontier in 2007. It has been four years since the last major Macross anime, the second Macross Frontier film.
Thanks to Gwyn Campbell for the event notes.
---