News

Live-Action Bakuman Sells Over 500,000 Tickets in 9 Days

posted on

2015-10-13

00:10 EDT
Film based on
Death Note
creators' manga opened in Japan on October 3
---

The live-action film of Tsugumi Ohba and Takeshi Obata's Bakuman. manga has sold over 500,000 tickets as of October 11. The movie opened in Japan on 325 screens on October 3. It sold 184,263 tickets for 251,607,900 yen (about US$2.08 million) in its opening weekend, and ranked #1 in the Japanese box office for the October 3-4 weekend.
Lead actor Takeru Satoh (Kamen Rider Den-O, Beck, Kanojo wa Uso o Ai Shisugiteru, Ryōmaden, Rurouni Kenshin) said that when he watched this film, he thought that it is great to appear in such a wonderful work, regardless of box office numbers. Still, he is pleased that so many people have seen this film. Co-star Ryunosuke Kamiki (Rurouni Kenshin, Howl's Moving Castle, Summer Wars, The Secret World of Arrietty) said that he is truly happy and thrilled that the film on which he worked so hard has been seen by so many.
Over the October 10-12 holiday weekend, the two actors took part in a "Nationwide Baku Run! 1-Man. Stage Greetings" campaign. They traveled to 23 theaters to greet audiences — the most theaters either had ever visited for a stage greeting campaign.
The film adapts Ohba and Obata's original manga about two friends who decide to become manga creators, aiming to serialize their manga in Shueisha's Weekly Shonen Jump magazine.
Satoh plays Moritaka Mashiro, a boy who aspires to be a manga artist, and Kamiki plays his classmate and story collaborator Akito Takagi. The film follows Moritaka and Akito as they walk the path to becoming manga creators. Nana Komatsu plays the heroine Miho Azuki.



Other cast members include Kenta Kiritani (Beck, Crows Zero) as manga creator Shinta Fukuda and Hirofumi Arai (Kiki's Delivery Service, Space Brothers) as manga creator Kazuya Hiramaru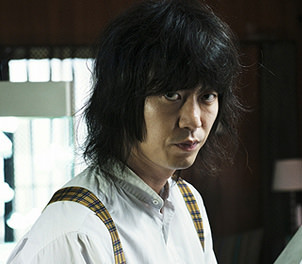 Sarutoki Minagawa (Death Note, Ashurajō no Hitomi) as assistant manga artist Takurō Nakai and Takayuki Yamada as editor Akira Hattori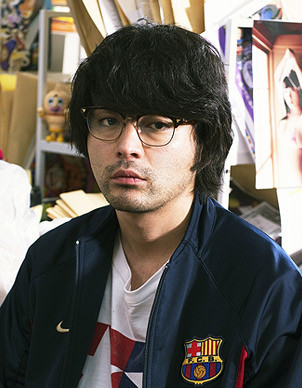 Lily Franky as editor-in-chief Sasaki and Kankuro Kudo as Moritaka's late manga creator uncle Tarō Kawaguchi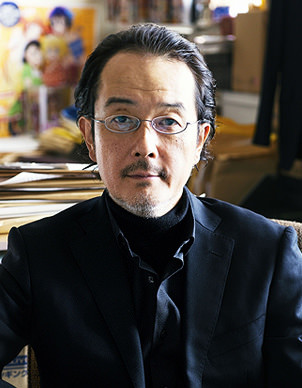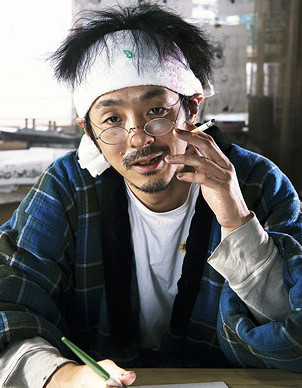 Shōta Sometani (Parasyte, Himizu) as Moritaka and Akito's rival Eiji Niizuma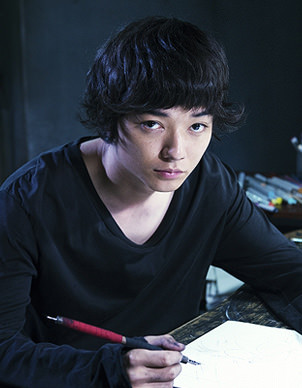 Hitoshi Ōne (Moteki, Koi no Uzu/The Vortex of Love) directed the film. Obata emphasized that he is not just credited as a creator of the film's concept, but also as a staff member directly involved in the production. His own art appears in the film as the various manga that Moritaka draws.
Japanese rock band Sakanaction (Kin Kyori Renai live-action film) provided the film's theme song "Shin Takarajima" (New Treasure Island). The song title comes from Osamu Tezuka's 1947 manga New Treasure Island, the artist's first published manga book volume.
Source: The Mainichi Shimbun's Mantan Web via Otakomu
---