News

The New Yorker: Hideo Kojima Left Konami on October 9

posted on by Rafael Antonio Pineda
100 reportedly attend farewell ceremony, but not
Konami
president & CEO
---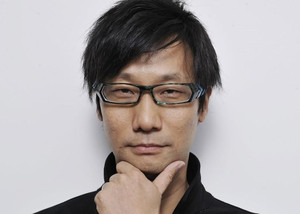 The New Yorker magazine reported on Monday that Metal Gear game series creator Hideo Kojima left Konami and his Kojima Productions development studio on October 9. According to the magazine, about one hundred guests attended his farewell ceremony, but Konami president Hideki Hayakawa and CEO Sadaaki Kaneyoshi reportedly did not attend. Kojima has worked as an employee of Konami since 1986. He wrote and developed the first Metal Gear game for the MSX platform in 1987.
Kojima did not provide a comment to The New Yorker, citing a legally binding agreement with Konami. Kojima's contract and non-compete clause with Konami will expire in December, after which he can make games at another studio.
Konami UK Community Manager Graham Day previously stated in an interview in September that "the Metal Gear brand will continue," even without Kojima.
An anonymous source within Konami claimed in March that Kojima would leave Konami after completing Metal Gear Solid V: The Phantom Pain, with Kojima's contract with Konami allegedly ending in December. Konami stated later that same month that Kojima Productions and other internal companies have had their names changed as part of Konami's restructuring.
The phrase "A Hideo Kojima Game" was also removed from the game titles on Konami America's Metal Gear Solid page and when Konami restructured in March, Kojima was no longer listed as the "Executive Content Officer" of Konami.
Kojima previously stated that he will consider Metal Gear Solid V: The Phantom Pain as the last Metal Gear Solid title.
Metal Gear Solid V: The Phantom Pain shipped for PlayStation 3, PlayStation 4, Xbox 360, Xbox One, and PC in the United States and Europe on September 1, followed by Japan on September 2.
[Via Gematsu]
---
This article has a follow-up:
Konami Denies Report of Hideo Kojima Leaving Company
(2015-10-20 03:00)