News

Macross Delta Special's TV Ad Previews Walküre Idols' Song

posted on by Karen Ressler
5-member "Tactical Music Unit" is 1st major songstress group for
franchise
---
The official website for the Macross Delta television anime began streaming a TV spot for the New Year's Eve preview special on Friday. The video features the song "Ikenai Borderline" (Unreachable Borderline) by the in-universe idol group Walküre.
Five girls form the "Tactical Music Unit" Walküre, the first major songstress group in the Macross anime franchise. (Macross 7 had the Jamming Birds group, and The Macross Digital Mission VF-X game had the group Milky Dolls.) The Walküre group battles the Var Syndrome that is consuming the galaxy, and there is also the mysterious Aerial Knights Valkyrie fighter team of the Kingdom of Wind.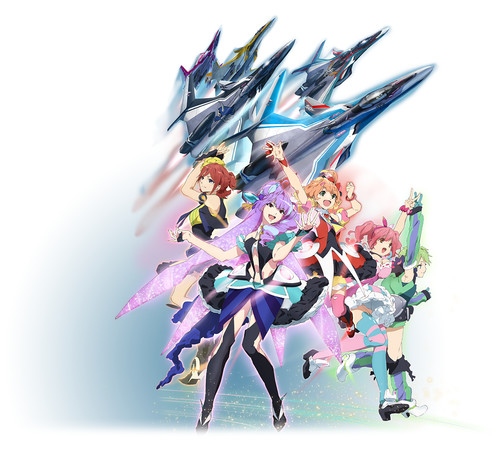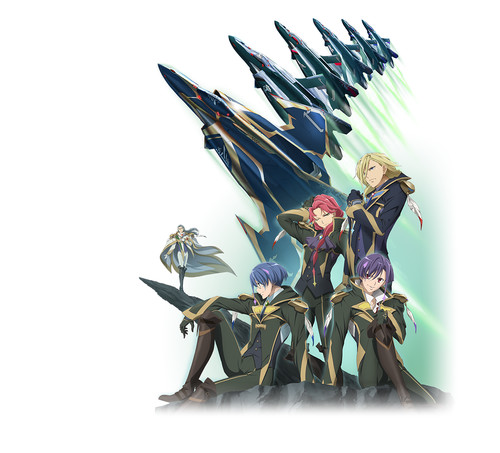 The taglines accompanying the above images are "Flying Walküre" and "Reveberating Wind."
A Macross Delta preview special will run on Japanese television on New Year's Eve, and the staff teased that "there is a rumor that the all-but-complete first episode of Macross Delta" will air in the special.
Minori Suzuki, the 18-year-old winner of the newest Macross singer auditions from Aichi Prefecture, will play Freyja Wion, an aspiring idol who is full of spirit and who is always smiling.

Shoji Kawamori is credited as the original creator with Studio Nue, and he is also serving as the chief director. Kenji Yasuda (Arata The Legend, Noein - to your other self, Sōsei no Aquarion Love) is directing at Satelight. Toshizo Nemoto (Inu X Boku Secret Service, Log Horizon, Tokyo Majin) is supervising and writing the series scripts. Majiro (Barakamon, Nagareboshi Lens, Ongaku Shōjo) and Yuu Shindou (My Teen Romantic Comedy SNAFU, Persona 4 the Golden Animation) are adapting the original character designs by Chisato Mita (Capcom's E.X. Troopers game) and serving as chief animation directors. Hidetaka Tenjin is credited as the "Macross visual artist."
The other staff members include:
Color Key Artist: Kanako Hayashi
Art Directors: Shigemi Ikeda (Atelier Musa), Yukiko Maruyama (Atelier Musa)
Worldview Design: Thomas Romain
Art Design: Vincento Niemu
Valkyrie Design: Shoji Kawamori
Mechanic Design: Stanislas Brunet
Director of Photography: Atsushi Iwasaki (T2studio)
CG Director: Hironori Morino
CG Supervisor: Hiroyuki Kashima (unknownCASE)
CG Animation Director: Atsushi Sakiyama (unknownCASE)
Editor: Kentarou Tsubone (Real-T)
Sound Production: Flying Dog
Sound Director: Masafumi MIMA

The staff presented the designs for the main variable fighters:
VF-31 Siegfried

Kawamori confirmed that the VF-31 is an update of the YF-30 Chronos that appeared in the Macross 30 game. The design has built-in gun ports in its arms.
Sv-262 Draken III

Kawamori noted that this is the first time that a Valkyrie with this unique delta wing design variant has appeared in Macross. Tenjin noted that the cockpit is not transparent.
Thanks to Dennis R. for the embedded video.
---