News

Alderamin on the Sky Anime Casts Nobuhiko Okamoto, Risa Taneda, Inori Minase

posted on by Rafael Antonio Pineda
---
This year's 47th issue of Kadokawa's Dengeki Bunko Magazine (cover shown below) is revealing the main cast for the television anime of writer Bokuto Uno's Nejimaki Seirei Senki: Tenkyō no Alderamin (English title: Alderamin on the Sky) light novels on Thursday.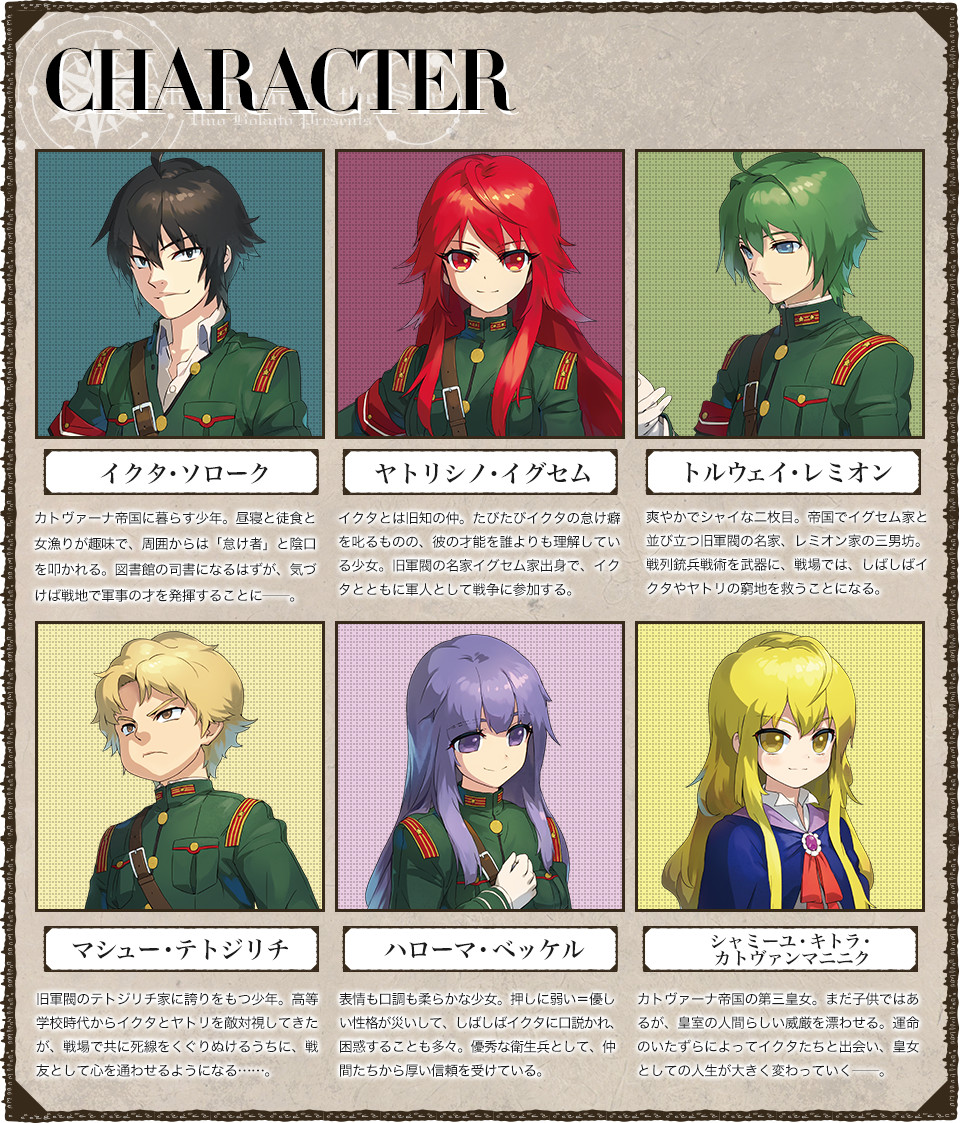 From left to right:
Nobuhiko Okamoto as Ikuta Sorōku
Risa Taneda as Yatorishino Igsem
Ryōsuke Kanemoto as Torway Remion
Junji Majima as Matthew Tetdrich
Haruka Chisuga as Haroma Bekker
Inori Minase as Shamille Kitra Katvarnmaninik
The series will premiere in 2016.
In the "military history fantasy" series, the Katvarna Empire is at war with the neighboring Republic of Kioka. In the Katvarna Empire, the lazy, woman-admiring Ikuta hates war, but due to certain circumstances, he grudgingly takes the High Grade Military Officer Exam. No one would have expected that this 17-year-old young man would eventually become a soldier called a great commander by others. Ikuta survives this world engulfed in war with his superior intellect.
Kadokawa released the first novel in June 2012. Due to the original illustrator Sanbasō's poor health, Ryūtetsu took over illustrating the series with the sixth novel. Kadokawa published the eighth novel on October 10. The third volume of Taiki Kawakami's manga adaptation also shipped in Japan on October 10.


---