News

Konami Confirms That Hideo Kojima Left the Company

posted on by Rafael Antonio Pineda
Konami
continues support for current Metal Gear games; further development unclear
---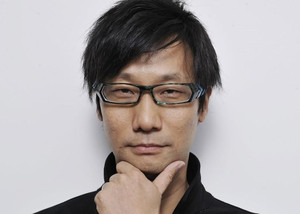 Konami's public relations confirmed on Wednesday that game creator Hideo Kojima has left Konami, acknowledging an earlier report by Nikkei. The public relations representative explained that Kojima left due to his contract with Konami expiring. Support for Metal Gear Solid V: The Phantom Pain and Metal Gear Online will continue, but the manner in which Konami will continue development in the franchise remains unclear.
According to Nikkei's earlier report, Kojima has already started a new game company with an unspecified number of his former team at Konami. The rights to Kojima's Metal Gear series remain with Konami, so the new company is working on a new title. The company is in final negotiations with Sony Computer Entertainment to make games for PlayStation platforms.

A report by The New Yorker in October claimed that Kojima had left Konami on October 9, after a farewell ceremony. Konami later denied the report, saying that at the time, Kojima was taking "an extended vacation."
The New Yorker also reported that Kojima's contract and non-compete clause with Konami will expire in December, after which he can make games at another studio.
An anonymous source within Konami claimed in March that Kojima would leave Konami after completing Metal Gear Solid V: The Phantom Pain, with Kojima's contract with Konami allegedly ending in December. Konami stated later that same month that Kojima Productions and other internal companies have had their names changed as part of Konami's restructuring. Konami said in November that it has closed its Konami Los Angeles Studio, formerly named Kojima Productions Los Angeles.
The phrase "A Hideo Kojima Game" was also removed from the game titles on Konami America's Metal Gear Solid page and when Konami restructured in March, Kojima was no longer listed as the "Executive Content Officer" of Konami. Video Game Awards producer Geoff Keighley said earlier this month that a lawyer from Konami had informed Kojima that he would not be allowed to attend the awards ceremony, where Metal Gear Solid V: The Phantom Pain won two out of the three awards for which it was nominated.
Source: GameSpark via Hachima Kikō
---