News

Madoka Magica's New Concept Movie Gets Different Version in Osaka

posted on by Egan Loo
Images previewed from short shown in Tokyo last month & updated for Osaka this month
---
SHAFT's "~Commemorating 40 Years of Shaft~ Madogatari" exhibition opened in Osaka on Tuesday and showed a "Type B" version of the new Puella Magi Madoka Magica concept movie. This "Type B" version is different from the version first shown in Tokyo last month, specifically with some imageboard segments replaced.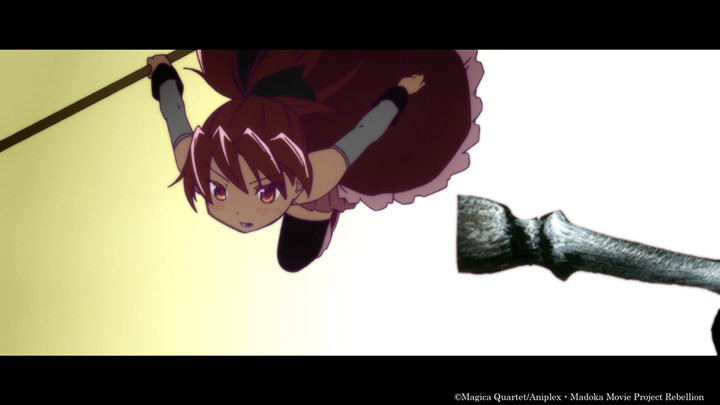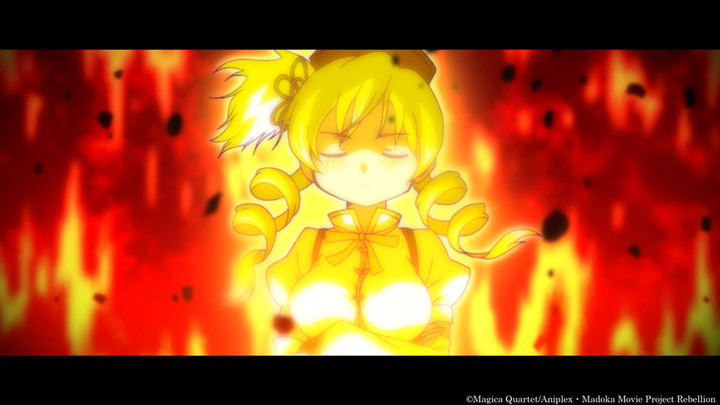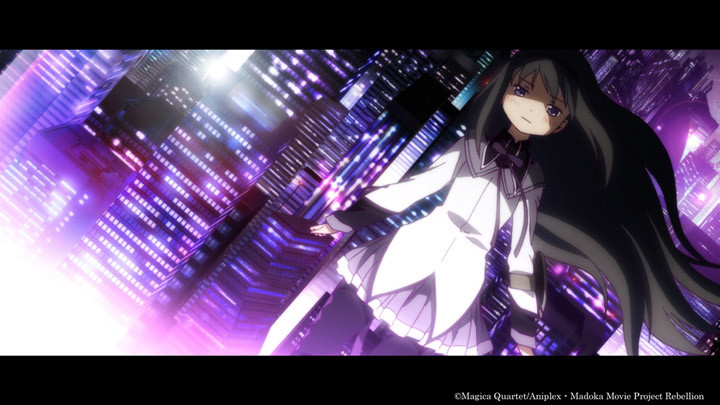 Mitsutoshi Kubota, the representative director and president of SHAFT and a producer on the concept movie, confirmed that the project will not end with just the concept movie, but will launch a brand new Puella Magi Madoka Magica project.
Kubota comments that the concept movie will act as an "extravagant" movie-based image board (preliminary images drawn by staff to capture the intended atmosphere and mood of an anime). It will be the core of the new project, and will act as a trailer for the project. The staff is working to integrate everything shown in the concept movie to be a part of the new work, including the image of Madoka performing ballet. Mami, Sayaka, Kyoko, and Homura all appear in the concept movie, and Kubota also mentions that Hitomi and Nagisa will have a role in the new work as well. Kubota also singled out Mami, stating that the new project will strengthen the image of Mami as a "God of Battle," and compared her to Guan Yu from The Romance of the Three Kingdoms.
Kubota also mentioned that character designer Ume Aoki designed the clothes for the characters, and designed something "a little different" from normal magical girls.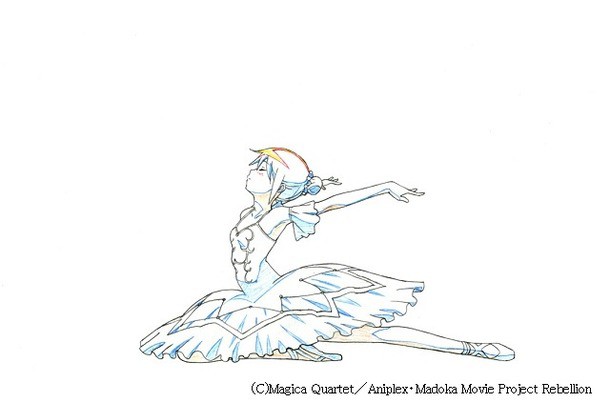 Magica Quartet—the team behind the Puella Magi Madoka Magica anime, consisting of director Akiyuki Simbo, character designer Ume Aoki, scriptwriter Gen Urobuchi (Nitroplus), and animation studio Shaft—have continued plans for a new work since the Puella Magi Madoka Magica The Movie Part 3: Rebellion film opened in October 2013. The concept movie was born from their meetings.
Simbo created the storyboards and served as chief director for the short, while series director Yukihiro Miyamoto returned to direct. Composer Yuki Kajiura contributed a new musical piece. Other returning staff members include:
The following cast members from previous anime recorded new lines for the concept movie:
The original television anime premiered in January 2011, and Crunchyroll later streamed the series. Aniplex of America released the television series, two compilation films, and the Puella Magi Madoka Magica The Movie Part 3: Rebellion sequel film in North America.
The exhibition ran in Tokyo from November 27 to January 2 and is runnning at Osaka's Herbis Hall from December 22 to December 27. 15,000 people saw the Tokyo exhibition, but 1,700 visited the Osaka version on its opening day. (1,300 came to the Tokyo version's first day. The exhibition will then travel to Sapporo from February 9 to February 14.

Source: MyNavi News
---