News

Digital Manga's Kickstarter to Publish Sakira's Men's Love Manga Reaches Goal

posted on by Rafael Antonio Pineda
---
North American publisher Digital Manga Inc.'s Kickstarter campaign to publish Sakira's bara (men's love) yaoi manga reached its US$34,000 goal on Monday, seven days after it launched. The campaign will raise funds until February 5. As of press time, the campaign has raised US$34,354.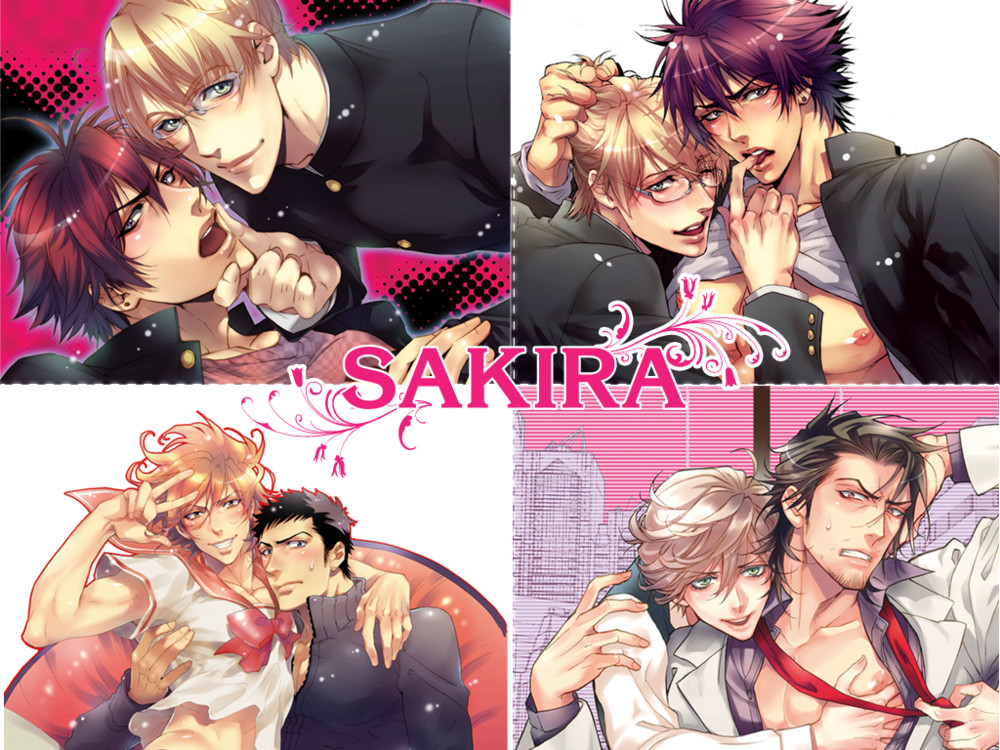 Digital Manga will publish four of Sakira's manga in print format in English: Wild Boyfriend, Boyfriend in Heat, Sailor Men, Don't Rub Yourself Against My Ass! Each volume will include a full colored insert and retail for US$15.95.
Digital Manga describes the manga's stories:
Wild Boyfriend
Tough guy Ran thought Keitatsu was shy and vulnerable as he longed for him from afar. Then, when a brutal act brings them together, Ran discovers that he's the one in need of a rescue and Keitatsu is more than he or anyone else can handle! Sakira's long awaited debut collection features hot couples in the wildest first encounters ever!
Boyfriend in Heat
Keitatsu x Ran are inseparabley lovey-dovey and hot in love...

Soft megane danshi by day, fierce erotica by night. Just like love conquers all; can wild sex conquer all too? This tankoubon will take you on Sakira's wild love ride--you don't want to miss!
Sailor Men
In the title story of Sailor Men, Maki is best friends with Kana, but he never thought of him in any other way. Until one night, Kana dresses up in a sailor uniform to entertain everyone. Suddenly, Maki finds he has feelings that he doesn't quite know what to do with. And Maki's just one of several young men falling in love and lust in the hot romances told within Sailor Men.
Don't Rub Yourself Against My Ass!
Ten years ago, Detective Jin saved Anri from a kidnapping. Anri has grown up and wants to show his gratitude to the one person who's ever cared about him in an ass loving way. Featuring heated sexual tensions aroused from a dominating young master and a bara uke detective with some fun time sex toys.
Backer rewards aside from the manga in print form or digital form include: rubber bracelets, keychains, the illustrated/signed postcards, tote bags, postcards, posters, 2017 calendars, YaoiCon badges, YaoiCon T-shirts, YaoiCon snack baskets, and YaoiCon VIP badges. Stretch goals include dust jackets for all four books at US$38,000 and an embellished slipcase at US$43,000.
Digital Manga already published Wild Boyfriend, Sailor Men, and Don't Rub Yourself Against My Ass! digitally.
This campaign is Digital Manga's second yaoi Kickstarter. The publisher launched a successful Kickstarter campaign in January to restock volumes 1-6 of Ayano Yamane's Finder boys-love manga.
---