News

Kamisama Kiss Manga Enters Final Arc

posted on by Karen Ressler
---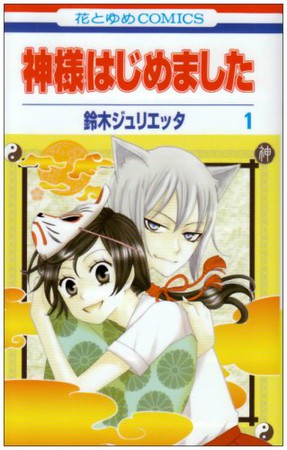 This year's third issue of Hakusensha's Hana to Yume magazine announced on Monday that Julietta Suzuki's Kamisama Kiss (Kamisama Hajimemashita) manga is entering its final arc in the next issue on January 20.
The story of the manga begins with Nanami, a girl who finds herself homeless after her father leaves. She comes to the home of a man who offers to let her stay over — only to discover it is a Shinto shrine. The man happened to be a deity who has just transferred his status and his yōkai to Nanami. That yōkai's name is Tomoe, and a contract between him and Nanami can only be sealed in one way: with a kiss.
Suzuki launched the manga in Hana to Yume in 2008, and Hakusensha released the 23rd compiled volume in Japan on December 18. Viz Media published the 19th volume in North America on October 6.
The series inspired two anime seasons, and Funimation streamed both seasons as they aired in Japan. Funimation also released the first season on Blu-ray Disc and DVD in 2014.
The manga has an ongoing series of original anime DVDs (OADs) that are bundling with the manga's compiled volumes. The manga's "past arc" was adapted into two OAD episodes that bundled with the manga's 22nd and 23rd volumes. The third episode, tentatively titled "Kamisama, Hanayome ni Naru" (The God Becomes a Bride), will ship with a limited edition of the manga's 24th volume on April 20, and the fourth episode, tentatively titled "Kamisama, Mukae ni Iku" (I'll Meet Up With the God), will ship with a limited edition of the manga's 25th volume on August 19.
The manga also inspired a previous two-episode OAD project that shipped with the manga's 16th volume in August 2013.
---