News

Crunchyroll Adds Princess Nine Anime Series, Toward the Terra Film to Catalog

posted on by Karen Ressler
Both anime to begin streaming today
---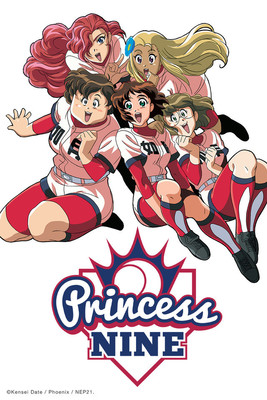 Media distribution service Crunchyroll announced on Wednesday that it is adding Princess Nine television series and Toward the Terra film to its catalog in the United States and Canada through Nozomi Entertainment. Princess Nine will be available at 6:00 p.m. EST and Toward the Terra will be available at 8:00 p.m. EST on Wednesday.
The 26-episode Princess Nine sports action series originally aired in 1998. The series follows an all-girl baseball team whose goal is to prove that women can play the sport just as well as men by making it to Koshien stadium. Tomomi Mochizuki (Ocean Waves, House of Five Leaves) directed the series. ADV Films previously released the anime on bilingual DVD in 2001-2002, and Nozomi Entertainment rereleased the series on DVD in 2014. Nozomi Entertainment is also streaming the series on YouTube in both Japanese and English.

Right Stuf released the Toward the Terra film on DVD in North America in 2008. The film is also streaming on Hulu. The original manga also inspired a 24-episode television anime series in 2007 that Bandai Entertainment released in North America.
Keiko Takemiya's original science-fiction manga takes place after humanity has abandoned the devastated Earth for space, and after the emergence of Mu, a psionic offshoot of mankind that is persecuted by normal humans. The Mu seek refuge by heading toward the Terra home world of the past.
Vertical released the original three-volume manga in North America in 2007.
---