News

Hybrid×Heart Magias Academy Ataraxia Confirmed as TV Anime

posted on by Rafael Antonio Pineda
Masamune Kuji
's story centers on boy who enrolls in academy due to his ability to power up girls
---
Light novel author Masamune Kuji revealed on his official Twitter account on Thursday that the anime adaptation of his Hybrid×Heart Magias Academy Ataraxia (Masō Gakuen H×H) light novel series will be a television anime.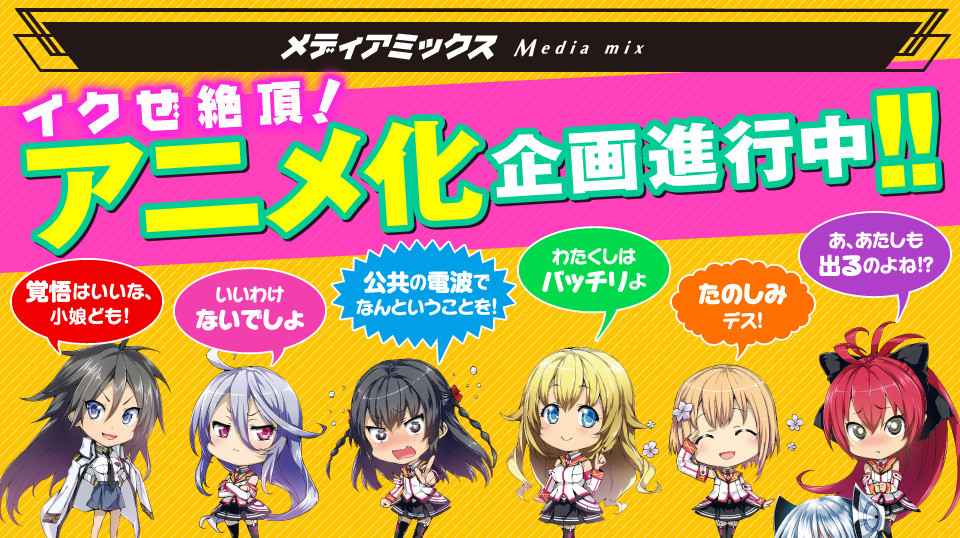 The light novel series centers around Kizuna Hida, who visits the strategic defense academy Ataraxia at his big sister's request. "There, he encounters Aine Chidorigafuchi, a girl piloting the magical armor Zerosu. Aine suddenly pulls off her clothes before Kizuna's eyes. 'Don't look, you pervert—' 'No, you're the one!?' However, a communique about a serious mission arrives from Kizuna's sister. The mission — to rub Aina's chest!? Actually, Kizuna has the power to level up a girl through indecent acts. With a battle against another world, the future depends on this power."
Masamune Kuji launched the light novel series with illustrations by Hisasi (Cute Devil Girlfriend, Netoge no Yome wa Onna no ko ja Nai to Omotta?, Bikini Warriors) and mecha designs by Kurogin (CROSS ANGE Rondo of Angel and Dragon costumes) in February 2014. Kadokawa's Sneaker Bunko imprint published the sixth volume last October, and will publish the seventh volume on January 30. The seventh volume will be published with a version that includes a drama CD. Masamune Kuji wrote an original screenplay for a drama CD that previously shipped in March 2015. The CD features the following cast members:
Riku Ayakawa has been drawing a manga adaptation in Kadokawa's Monthly Comp Ace magazine since June 26.
---