News

Hai-Furi TV Anime's Staff, April Debut, Story Details, Characters Unveiled

posted on by Rafael Antonio Pineda
Anime's official website to stream 1st promotional video in mid-February
---

The March issue of Kadokawa's Comic Alive (cover shown right) magazine is revealing more details for the upcoming original television anime Hai-Furi on Wednesday. The magazine is revealing more of the anime's story, staff, and characters, as well as the anime's April premiere.
The new staff are as follows:
They will join Reiko Yoshida (Non Non Biyori, K-ON!, Yowamushi Pedal), who is handling series composition, and Atto (Non Non Biyori), who is drawing more than 30 original character designs for the series.
The magazine's new description of the story reads:
"In the sea we live, the sea we protect, and by the sea we go."

Japan, 100 years after plate subductions caused many other countries to be submerged. To save the remaining countries, the coastal cities that had been built up were launched into the seas, and the seaborne routes between them expanded. With this expansion, a need for personnel that could safeguard the seas arose. Women began to seek employment in this new industry, and soon, the "Blue Mermaids," those who keep the sea safe, began to be a source of admiration for many. The childhood friends Akeno Misaki and Moeka China sought to become Blue Mermaids themselves, and together with others who shared their dream, they enrolled in Yokosuka's Marine High School.
The previous description of the anime's setting read:
With Japan having developed as a maritime nation, it became necessary to have specialized schools to teach skills essential to protecting the sea. The setting is one such all-girls school. The girls who enroll here study to become "blue mermaids," through classroom instruction and teaching of practical skills.

"Blue mermaids" are women who pursue the ocean for their professional occupation. They live by the motto "In the sea we live, the sea we protect, and by the sea we go." They must excel in their studies, but must also adopt an international mindset. They are the "Elite of the Sea," and are expected to be knowledgeable of the customs and cultures of other countries as well as their own.
The anime's official website will stream a promotional video in mid-February.
The site revealed the following characters:

Akeno Misaki


Moeka China



Mashiro Munetani



Hiromi Kuroki



Maron Yanagiwara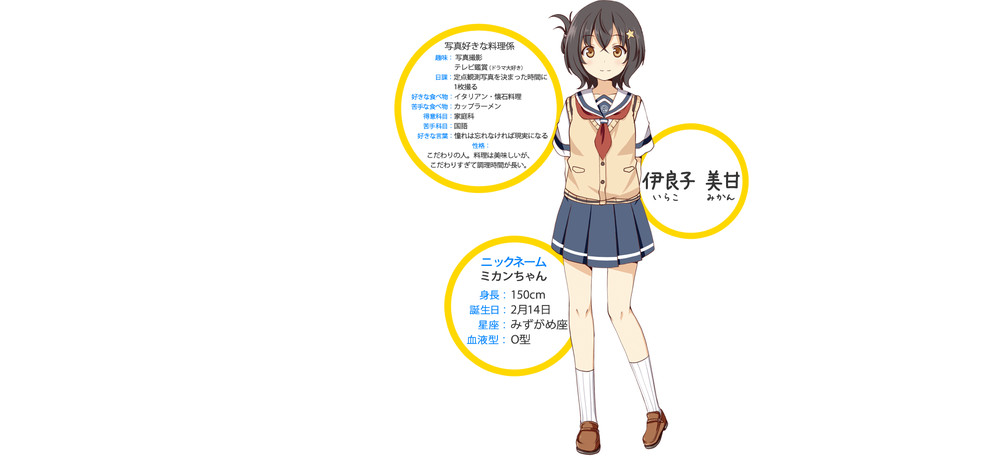 Mikan Irako



Homare Kinesaki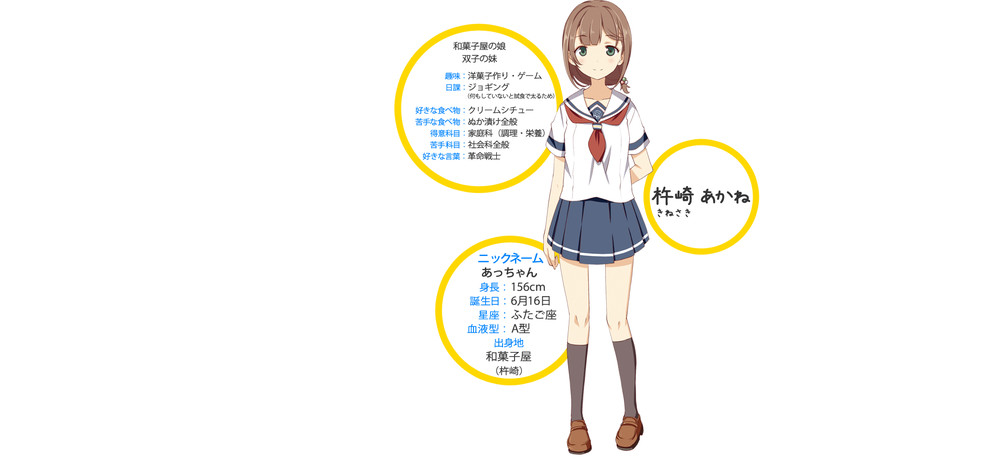 Akane Kinesaki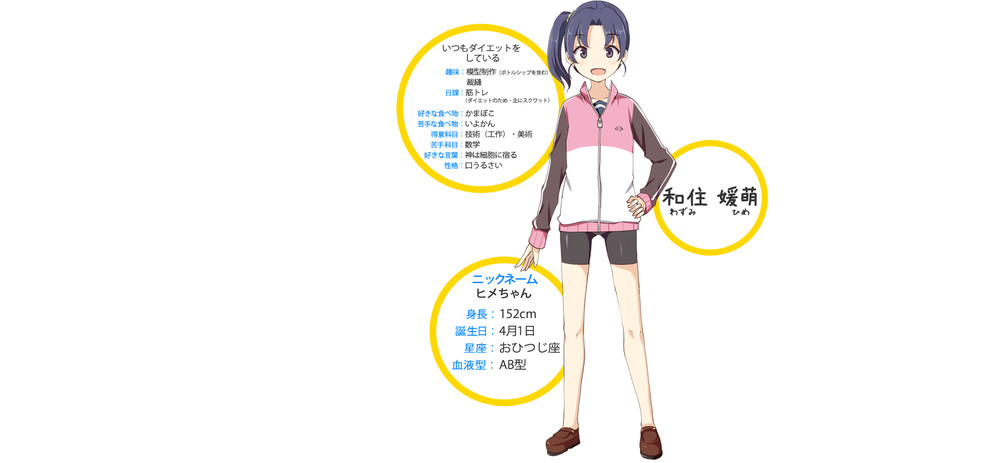 Hime Wazumi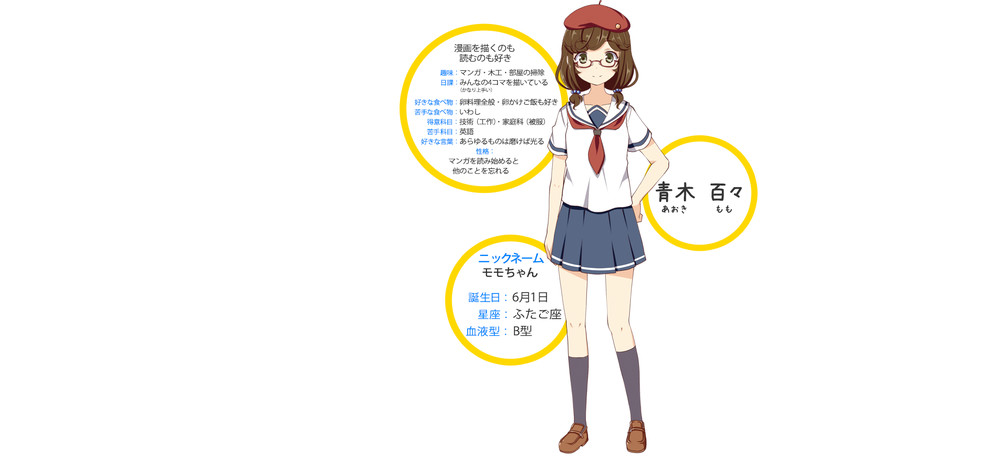 Momo Aoki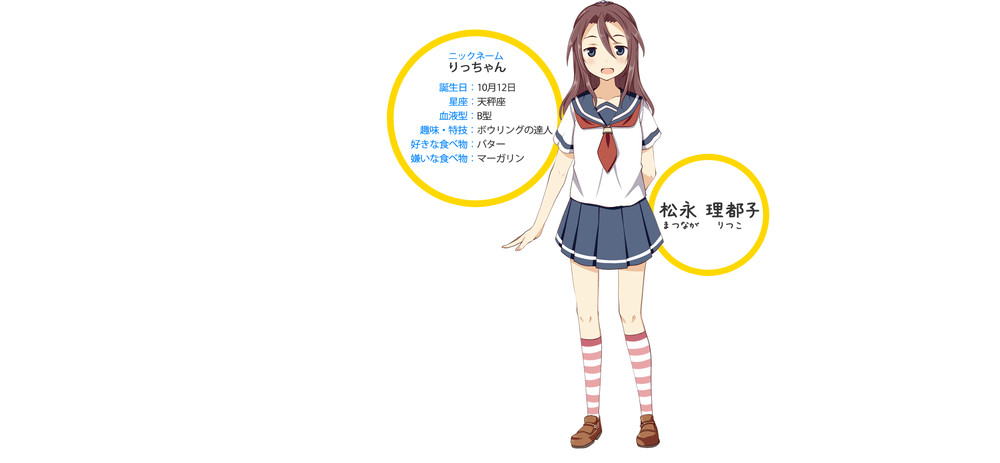 Ritsuko Matsunaga



Kayoko Himeji



Hikari Ogasawara



MICHIRU Takeda



Junko Heki

In addition, the magazine revealed the character designs for characters named Rin Shirekoto, Tsugumi Yagi, Megumi Uda, Shima Tateishi, Mei Irizaki, Kōko Nosa, Kaede Marikōji, and Machiko Noma.
A character song for the anime titled "Watashi-tachi Kinenbi" is slated for release on April 6. It will include a mini-drama.
Kanari Abe launched a Hai-Furi manga in Comic Alive last October.
Update: Fixed typo on Mikan Irako's name. Thanks, TD912!
---