News

GTO's Tohru Fujisawa Ends Soul Reviver South Manga

posted on by Karen Ressler
Series began in 2014 after end of original
Soul Reviver
manga
---

This year's March issue of Shogakukan's Monthly Hero's magazine published the final chapter of Tohru Fujisawa's Soul Reviver South manga on Monday. The third and final volume will ship in Japan this spring. The magazine asked readers to await Fujisawa's next work.
The story takes place in Okinawa and begins with 19-year-old Naki Kamisato, who was born and raised on the island. Naki makes a living stealing and selling luxury cars, but his life takes an unexpected turn when, after he gets into trouble with an US Air Force deserter, a mysterious beautiful woman in a black uniform uses an impossible method to resolve the issue.
Fujisawa (GTO) began the series in December 2014 after the original Soul Reviver manga ended in the magazine the month before. Fujisawa created the scenario and original character designs for Soul Reviver, while Manabu Akishige (D-ASH, GO-ON!) drew the manga.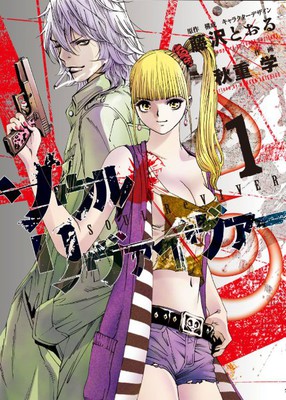 In the original manga, the dead can be brought back to life, if their souls can be restored before disappearing into the void. Between death and the void is the world of the dead, and two individuals — the former detective Ryūsuke Jin and the dead high school girl Clara Sekimachi — salvage souls in this realm.
Shogakukan promoted the third volume with a 3D CG short in April 2013, and Kaizō Hayashi (Maiku Hama films, creative director for 7 Blades game) directed a nine-minute live-action short based on the manga in December 2013.
The series has a Hollywood live-action film adaptation in the works. Edward Zwick (director, The Last Samurai, Glory, Courage Under Fire) and Marshall Herskovitz (producer, The Last Samurai, Traffic, I Am Sam) are in charge of the film at Herskovitz's The Bedford Falls Company.
---