News

Live-Action Sakura no Ame Film's Trailer Streamed

posted on by Egan Loo
---
The official website for the live-action film inspired by Vocaloid composer halyosy's song "Sakura no Ame" (Rain of Cherry Blossoms) began streaming a full trailer on Wednesday. The film will open on March 5.
The website previously posted the film's teaser trailer and poster, which contains the text "Even if we end up in different places, we're still friends. You don't need to ask."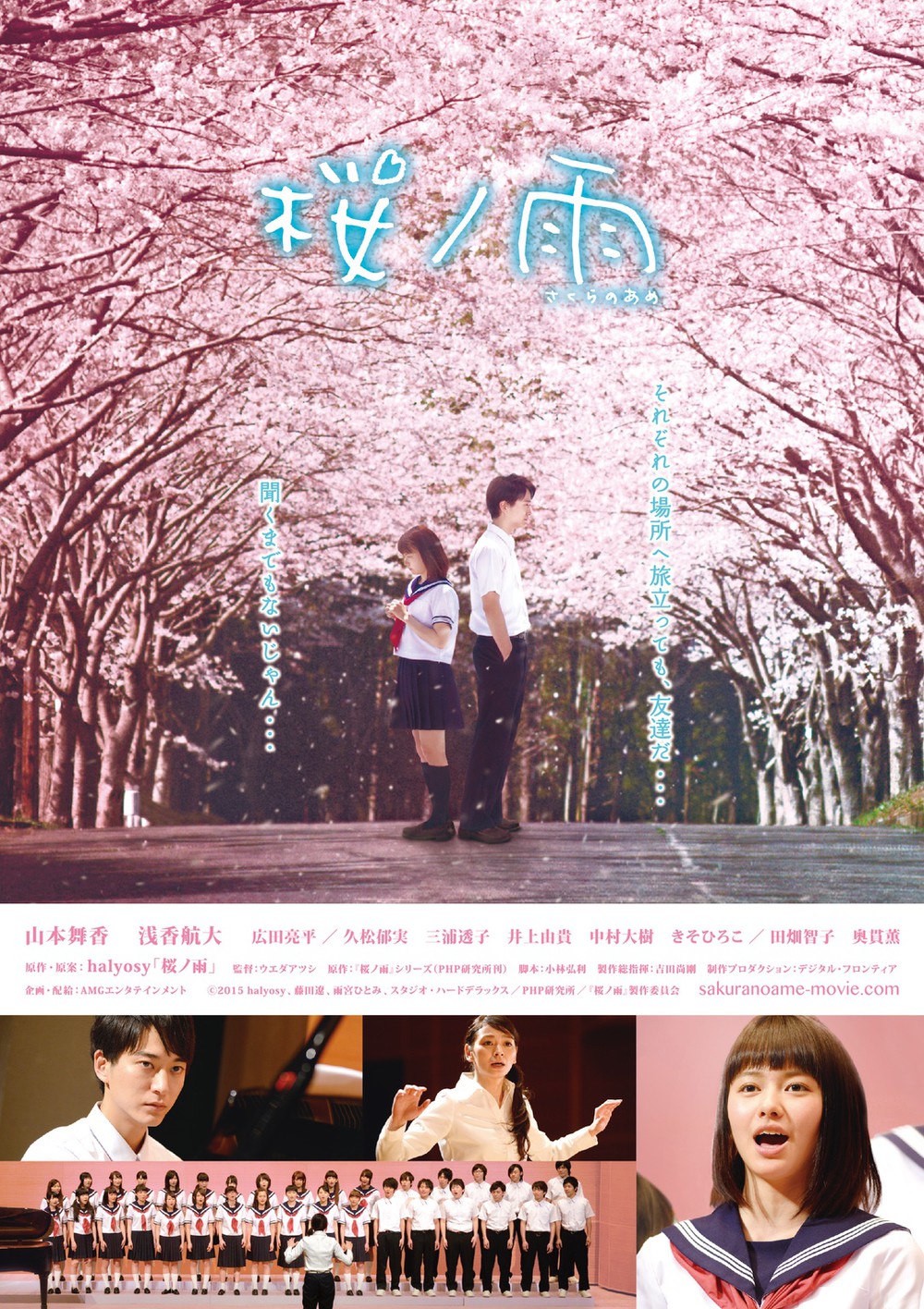 The film's story is set in Shizuoka, where a shy girl named Miku sings as part of her school choir. Although she likes the choir leader Haru, she doesn't yet know if she can call it love. When the choir's strict adviser Meiko announces that she will resign, she also says that she will strive to win the grand prize at the choir competition. Although the choir members want to sing the song "Sakura no Ame," Meiko goes against them, and prepares a difficult song for them to practice. Miku and the other members really want to perform the song, and soon have to make a big decision.


Maika Yamamoto plays Miku as her first main character role (she previously played Kaede in the live-action Assassination Classroom film). Kōdai Asaka plays Haru, the leader of the choir, whom the main character falls in love with. Other members of the cast include Ryōhei Hirota (live-action Kiki's Delivery Service) as Ren, and Ikumi Hisamitsu (live-action GTO) as Ruka.
Atsushi Ueda is directing the film, and Hirotoshi Kobayashi is penning the script.
The original song tells the story of a Japanese school's graduation. After its release in 2008, the song was performed at various graduation ceremonies throughout Japan in 2009 and 2010. The song also inspired a novel (cover seen right) with a cover illustration by Yū and a story by Tōru Fujita.
Source: Eiga Natalie
---