News

Shōjo Tsubaki Live-Action Film Reveals Stills, More Cast

posted on

2016-03-07

07:45 EST
Film about orphan girl abused by freak show troupe opens on May 21
---
The staff of the live-action film adaptation of Suehiro Maruo's Shojo Tsubaki horror manga revealed a set of still images from the film on Sunday.
---
Additionally, the film revealed new cast information. The cast of the film is as follows:
Risa Nakamura as Midori
Shunsuke Kazama as Wonder Masamitsu
SuG frontman Takeru as Kanabun
Akihiro Nakatani as Mr. Arashi
Miyuki Torii as Midori's mother
Minoru Torihada as an influential townsperson
Misaki Morino
Daichi Saeki
Motoki Fukami
The film will open in Japan on May 21.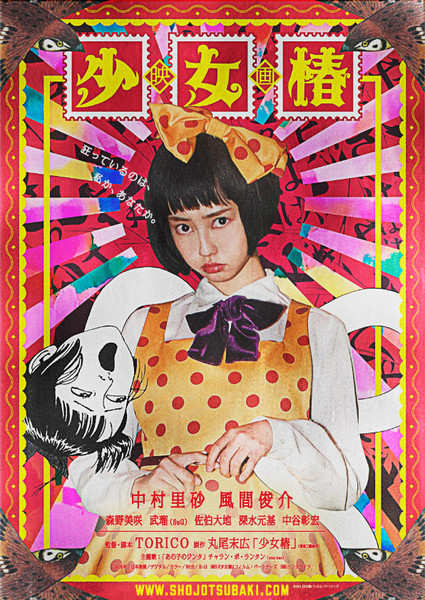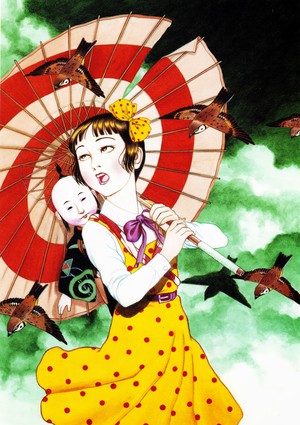 TORICO will direct the film, and musical sister group Charan-Po-Rantan will perform the film's theme song "Ano Ko no Jinta."
The original manga's "erotic grotesque" story centers on a girl named Midori, who becomes an orphan after her mother dies due to sickness, and is then sold to a traveling freak show, where the members proceed to physically and sexually torment her. The manga's title refers to a recurring stock girl character in Shōwa-era kamishibai performances.
Maruo published the manga in 1984, and publisher Blast Books published it in the United States in 1993 with the title Mr. Arashi's Amazing Freak Show. Director Hiroshi Harada adapted the manga into an anime film in 1992 with music by Revolutionary Girl Utena composer J. A. Seazer. The anime film was shown in film festivals outside Japan with the title Midori.
Sources: Cinema Frontline, Music Natalie via E_eiga
---