News

Gintama Franchise Gets 1st Smartphone Game

posted on by Kyle Hallmark
Open beta testing starts soon for free-to-play game
---
This year's 15th issue of Shueisha's Weekly Shonen Jump magazine announced on Monday that Hideaki Sorachi's Gintama manga will receive a role-playing game titled Gintama Kabukichō Daikatsugeki (Gintama Kabuki District Great Action Movie) for iOS and Android. The game is the first smartphone game for the franchise.

Bandai Namco Entertainment is producing the game, which will be free to play. The game will have a story and will allow players to take on quests with a party of up to five characters from the Gintama universe. The game will be set in the Kabuki District, the main setting of Gintama.
Each playable character will have four skills that they can use in RPG-style combat, as well as cooperative attacks with other characters.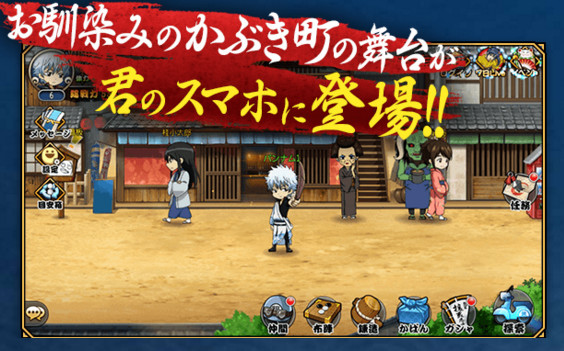 The game's official website announced on Monday that open beta testing for the Android version of the game will begin soon, but did not specify an exact date. Bandai Namco Entertainment will release the game this year.
The Gintama anime series is celebrating its 10th anniversary, and the fourth anime series will end this month. Sorachi previously reported that he is starting the manga's final arc this year, although he himself does not know if the manga will end this year or next year.
---