News

Mayoiga/The Lost Village Original Anime Streams Promo, Adds 20 New Characters

posted on by Kyle Hallmark
---
Pony Canyon began streaming a promotional video on Wednesday for the Mayoiga original TV anime series. The anime's official website updated on Saturday with twenty additional characters and their cast members, as well as a new key visual.
Daahara: Well then everybody! Time to say...!
All: Goodbye to this reality!
Daahara: Welcome to the life redo tour!
Narrator: Thirty young men and women come together, heading toward their goal of the legendary village Nanakimura.
Narrator: We will become missing people, and redo our lives in Nanakimura. We'll be separated from all our obligations, and just like the name of the tour implies, we'll redo our lives!
Narrator: The location they arrived at was an abandoned settlement that still has traces of being lived in. What is the truth of Nanakimura that is pushed upon the 31 people!? The curtain on an anime with thrilling twists that won't let you miss a single episode is raised.

The new cast members are:


Shinya Takahashi (Durarara!!'s Dennis) as 27-year-old assistant professor Daahara. He is in love with Koharun and is a sponsor of the tour.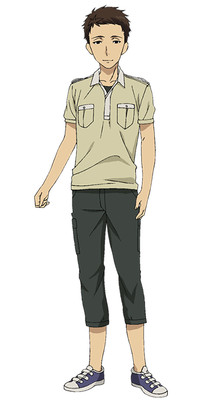 Kazuki Narumi (Ultimate Otaku Teacher's Satoshi) as 28-year-old Yamauchi. For a long time he has worked from home while caring for his parents.


Shun Horie (Phantasy Star Online 2 The Animation's Seiya Urisaka) as 18-year-old part-timer Hell Fire (Jigoku no Gōka). He is a dreamer who is sick of his lukewarm daily life in the current era, and possesses many survival skills.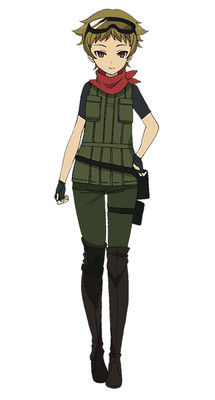 Eri Inagawa (Show By Rock!!'s Cyan Hijirikawa) as 15-year-old student Nyanta. She is a heavy weapons lover with a desire to shoot anything that moves.


Lynn (Undefeated Bahamut Chronicle's Lisesharte Atismata) as 29-year-old nurse Soy Latte. She is a generally good person who became a nurse due to a desire to help others.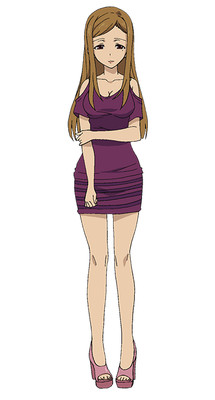 Sakura Nakamura (Monster Musume's Rachnera Arachnera) as 19-year-old student Sultry Night (Nettaiya). She has overflowing erotic appeal and joined the tour to escape a stalker.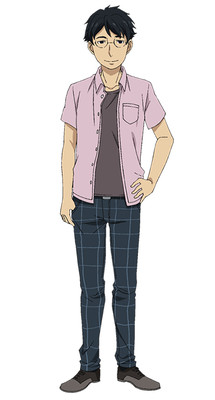 Junji Majima (Toradora!'s Ryūji Takasu) as 28-year-old office worker Manbe. He is in an adulterous relationship with Pii-tan.


Lynn as 21-year-old student Pii-tan. She joined the tour to be together with Manbe for eternity.


Atsushi Abe (A Certain Magical Index's Tōma Kamijō) as 15-year-old student Judgeness of Freeze (Hyōketsu no Judgeness). He is a stereotypical chūnibyō who has suffered frequent bullying.


Tarusuke Shingaki (Noblesse: Awakening's Cadis Etrama di Raizel) as 25-year-old shop manager Toriyasu. He was recently promoted to manage the shop where he works, but he got involved in the foreign exchange market and went into debt.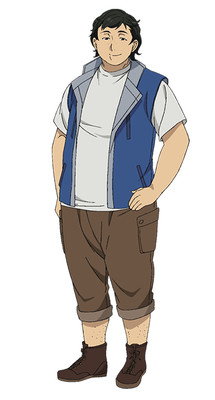 Tarusuke Shingaki as 27-year-old NEET Dozaemon. He has a good personality, but he eats a lot and is bad at everything.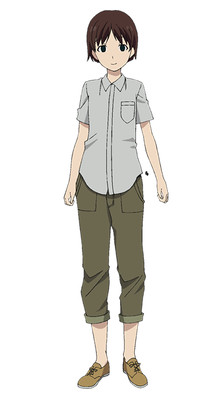 Kōhei Amasaki (Mobile Suit Gundam: Iron-Blooded Orphans's Takaki Uno) as 18-year-old Wanko. Because his body is weak, he has been repeatedly hospitalized from a young age.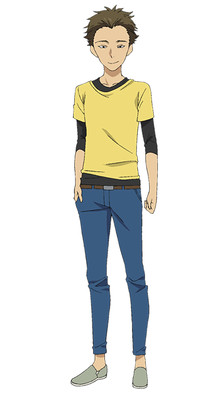 Shinya Takahashi as City Boy (Toshi Boy), a 16-year-old student. He is average in both looks and personality, and wants to fit into a group.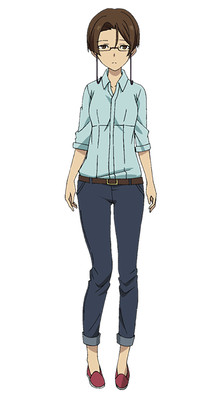 Kaede Yuasa (Diabolik Lovers More,Blood's Azusa Mukami) as 25-year-old office lady Yūna. She is a feminist who is kinds to weak people.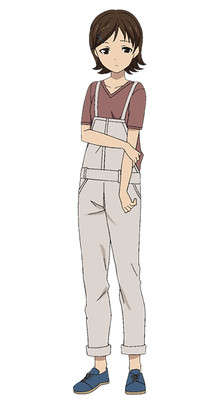 Konomi Tada (Girls und Panzer's Karina Sakaguchi) as 18-year-old student Yūne. She isn't very assertive and usually goes with the flow.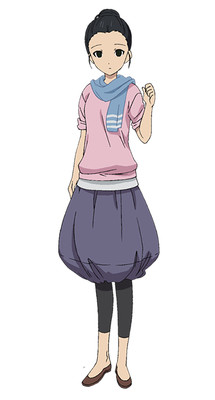 Sayaka Senbongi (Unlimited Fafnir's Yū Mononobe) as 19-year-old part-timer Yūno. She is a class rep-type with a strong sense of justice and a sensitivity to smoke.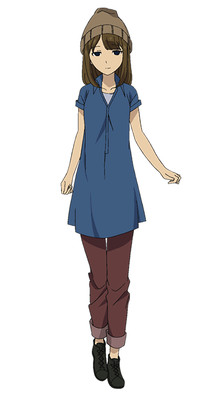 Sayaka Nakaya (Magical Somera-chan's Somera Nonomoto) as 25-year-old aspiring singer-songwriter Naana. She dreams of becoming a singer-songwriter and continues to sing to her own accompaniment on the road.


Junji Majima as 17-year-old rapper Yottsun. He is excessively confident and dreams of making it big. Although he is easy to make fun of, he is a good guy at heart.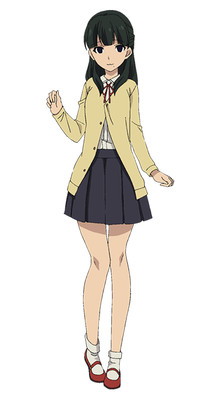 Shiori Sugiura (Shomin Sample's Mizuho Suehiro) as 16-year-old student Pūko. She is a dreamer with a tendency to fall in love easily. She joined the tour to find a dreamy older man.


Satoshi Mikami (Durarara!!x2's Sloan) as 48-year-old Driver. He drives the bus that leads the tour participants to Nanakimura.
Previously-announced cast includes:


Kōdai Sakai (Pupa's Yuuhei Arita) as 16-year-old student Mitsumune. His grades are excellent but he doesn't boast about it, and he easily trusts even-tempered people.


Yuka Aisaka (Active Raid's Hinata Yamabuki) as 17-year-old student Masaki. She doesn't like eccentric young-girl types very much, but she is honest, cheerful, and earnest.


Taku Yashiro (This Boy is a Professional Wizard's Toyohi Utsumi) as 16-year-old student Hayato. He handles his classwork flawlessly, and he has a nice appearance. He understands Mitsumune well.


Kaoru Sakura (Dance with Devils, Durarara!!×2 Shō) as 24-year-old graduate student Koharun. She is studying Nanakimura for her school's lab.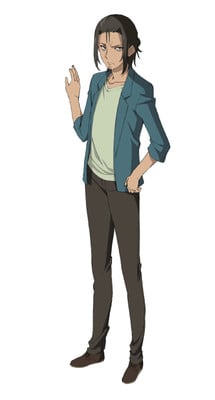 Tatsuhisa Suzuki (Dagashi Kashi's Tō Endō, Free!'s Makoto Tachibana) as 25-year-old programmer Valkana. He caused an uproar by leaking information for the company he was contracted with, but the entire incident was blamed on someone else.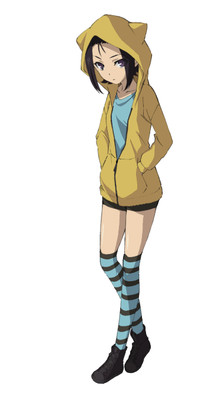 Hiromi Igarashi (Knights of Sidonia's Hinata Momose, Overlord's Yuri Alpha) as 14-year-old student Lion. She has a strong ability to sense the supernatural, and can see things that others can't.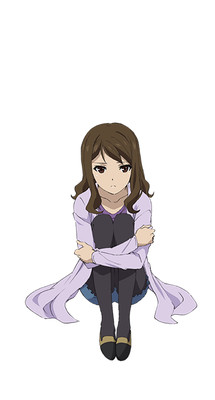 Ayaka Shimizu (Sasameki Koto's Masaki Akemiya) as Maimai, a 17-year-old student who confessed to the guy she liked but was totally rejected.


Ai Kakuma (Aldnoah.Zero's Nina Klein) as Lovepon, a 15-year-old girl who does not get along with her dad.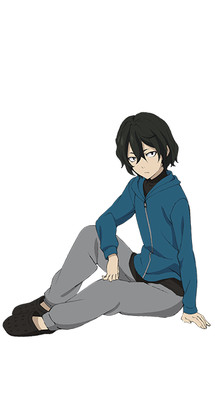 Kosuke Miyoshi (My Hero Academia's Mashirao Ojiro) as Jack, a 16-year-old boy with a mysterious past. He is receiving treatment for a tumor from his family.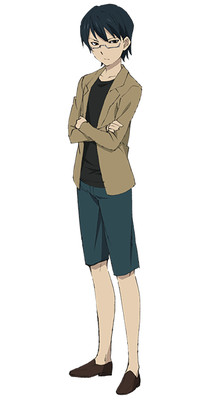 Yoshiaki Hasegawa (Hundred's Hayato Kisaragi) as Yura Mikage, a 24-year-old trading company employee who is on track for high positions.


Konomi Tada (Girls und Panzer's Karina Sakaguchi) as Nanko, a 17-year-old great detective whose perceptions and reactions are a little different from those around her, but she conceals a lot of talent.
The website describes the story:
30 young men and women who came together on a shady bus tour. The tour's destination: an illusive, possibly nonexistent village called Nanakimura. In Nanakimura, one can lead a utopian existence, free of the world's obstacles … or so it was rumored, like an urban legend.

"In despair over the real world ... wanting to escape the tedious daily life … wanting to restart your life from scratch…"

The bus headed deep into the mountains, carrying 30 people each harboring their own expectations and wounds in their hearts…

And so, the place these 30 arrived at, was an uninhabited village with the lingering faint scents of life, even though it was falling apart.

What is the truth of Nanakimura facing the 30? You can't miss even one episode!
The anime will premiere on WOWOW on April 1 at 11:30 p.m., before premiering on MBS, TBS, and CBC on April 8, and on BS-TBS, Video Pass, and J:COM On Demand on April 9. The series will air on MBS's "Animeism" programming block.
The anime staff launched a crowdfunding campaign and met its goal of its 3,330,000 yen (about US$29,500) goal. As of press time the project has earned 3,721,000 yen (about US$32,955)
Tsutomu Mizushima (Girls und Panzer, Shirobako, Prison School) is directing the series at anime studio Diomedea (KanColle). Mari Okada (anohana: The Flower We Saw That Day, The Anthem of the Heart, Mobile Suit Gundam: Iron-Blooded Orphans) is serving as series script supervisor, Naomi Ide (KanColle) is designing the characters, and Mizushima is personally directing the sound at Studio Mausu. Masaru Yokoyama (The Anthem of the Heart, Mobile Suit Gundam: Iron-Blooded Orphans) is composing the music at Pony Canyon.
Rina Katahira will perform the ending theme song for the series, titled "Ketsuro" (Dew). The single will ship on April 27.
Ponycan USA promoted the series at Seattle's Sakura-Con on Saturday. The company is considering localizing the series in English, but has not yet decided whether or not it will.
[Via Moca News]
Thanks to Dennis R. for the embedded video.
---