News

Flying Witch Petit Short Anime's 2nd Episode Focuses on April Fool's

posted on by Sarah Nelkin
Chinatsu tries to surprise Makoto in spinoff of upcoming TV anime
---
The official website for the television anime of Chihiro Ishizuka's Flying Witch manga began streaming the second Flying Witch Petit short anime episode on Friday.
In the episode, Chinatsu says she needs to surprise someone because it's April Fool's. She explains that her big brother always gets pranked by their mother every year. Chinatsu tries to surprise Makoto, but fails. Makoto explains that she was surprised recently when a cat she found curled up under the family truck wouldn't move at all, no matter how much she called out to it. However, when Chito went to pull the cat out, the cat was in fact just a glove. Chinatsu laughs and asks if she has any more stories.
The main anime will premiere on NTV on April 10 at 2:25 a.m., and it will also air on Aomori Broadcasting and other channels.
The cast includes:
Minami Shinoda as Makoto Kowata


Eri Suzuki as Chinatsu Kuramoto, Makoto's cousin who lives with her in the Kuramoto household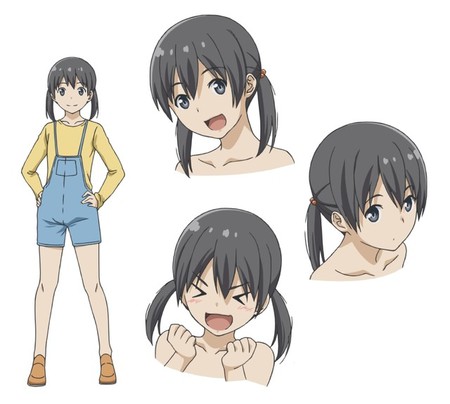 Shinsuke Sugawara as Kei Kuramoto, Chinatsu's older brother


Kana Aoi as Akane Kowata, Makoto's older sister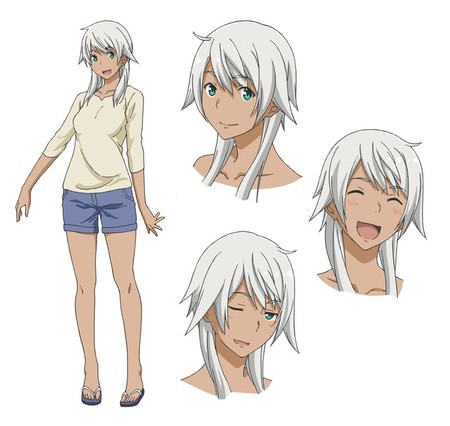 Shiori Mikami as Nao Ishiwatari, Makoto's classmate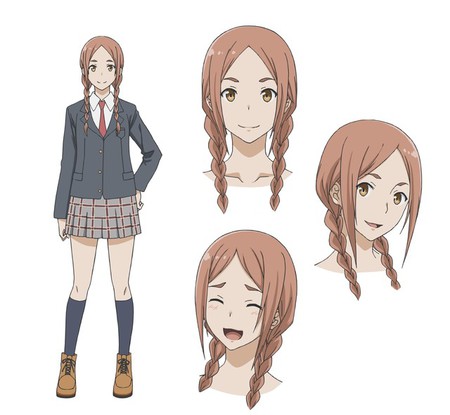 Mari Hino as Inukai, Akane's witch friend


Yuka Iguchi as Anzu Shiina, a witch



Ai Kayano as Chito, Makoto's familiar, a smart 17-year old cat who is older than she is


Ayane Sakura as Kenny, Akane's familiar, who is knowledgeable about anthropology and archaeology


Ari Ozawa as Aru, Inukai's hamster familiar, who sometimes helps her in her fortune-telling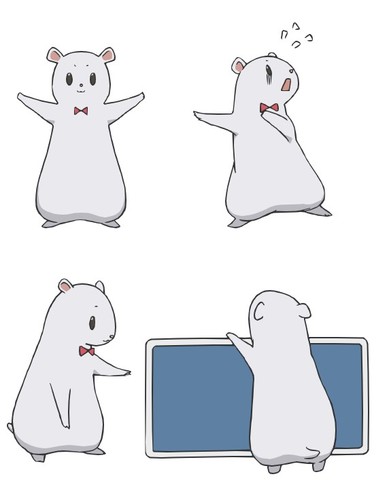 The comical story follows the 15-year-old witch Makoto Kowata and the other boys and girls in her daily life. With her black cat Chito, the somewhat aimless girl moved from Yokohama to live with her second cousin in Aomori in verdant northern Japan.
Katsushi Sakurabi (Gunparade March, Heaven's Memo Pad, Lunar Legend Tsukihime) is directing the anime at the studio J.C. Staff, and Deko Akao (Arakawa Under the Bridge, Noragami, Pretty Rhythm Aurora Dream, Snow White with the Red Hair) is in charge of the series scripts. Masato Yasuno (episode animation director on Little Busters!, Is It Wrong to Try to Pick Up Girls in a Dungeon?) is designing the characters.
Miwa will perform the opening theme song "Shanranran feat. 96 Neko." 96 Neko (pronounced "kuro neko," meaning "black cat") is a singer who has posted videos on Nico Nico Douga and YouTube under the "Utattemita" ("Tried to Sing") category, where artists cover existing songs. Minami Shinoda (Makoto) and Eri Suzuki (Chinatsu) will perform the anime's ending theme song, "Nichijō no Mahō" (Everyday Magic).
---
this article has been modified since it was originally posted; see change history