News

Cute High Earth Defense Club LOVE! Season 2's July Debut, Tie-In Events Revealed

posted on by Egan Loo
May 25 artbook & May 21 marathons for season 1, June 2-July 3 theme park campaign
---

The official website for the Cute High Earth Defense Club LOVE! television anime announced that the second season, titled Cute High Earth Defense Club LOVE! LOVE! (Binan Kōkō Chikyū Bōei-bu Love! Love!), will premiere this summer. The official Twitter account specifies a July premiere.
The website also announced that a Cute High Earth Defense Club LOVE! Gallery! art book for the first season will go on sale on May 25. The book will feature commissioned illustrations and comments from the Defense Club's cast and the anime's staff. The book features an exclusive cover illustration: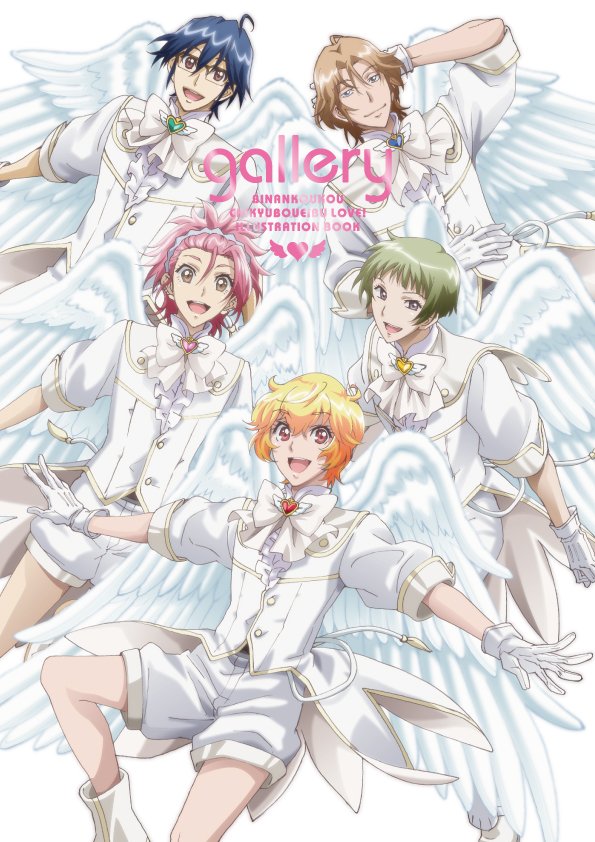 Three theaters in Tokyo, Osaka, and Nagoya will host Cute High Earth Defense Club LOVE! All Night! marathons on May 21. Cast members Kazutomi Yamamoto (Yumoto Hakone) and Yusuke Shirai (Io Naruko) will appear at the Tokyo marathon. In addition to screening all 12 episodes of the first season, the marathons will screen a special "Battle Cinemars" video with the five Defence Club cast members.
The Tokyo JOYPOLIS amusement venue will host a "Cute High Earth Defense Club LOVE! LOVE! in JOYPOLIS ~JOYPOLIS de Dokidoki Docking~" collaboration campaign with attractions, games, food, goods, and other tie-ins from June 2 to July 3. The five main cast members will appear for two special talk shows on June 4. The campaign features a new visual and super-deformed versions of the characters:

The first season began airing in Japan in January 2015. Crunchyroll, Funimation, and Viewster streamed the anime as it aired in Japan.
Funimation describes the story:
Teenage boys are notoriously lazy, and the members of Binan High School's Earth Defense Club are no exception. Their definition of "earth defense" is bumming around all day at the local bathhouse. But when a pink wombat appears out of thin air and begs the boys to help him save the planet, even the idlest high schoolers jump to action. Watch the magical boys transform and save the earth with the power of LOVE!
Keisuke Koumoto and Yoshiki Murakami will join the cast in the second season. They play Akihiko Beppu (pictured left) and Haruhiko Beppu (right), respectively.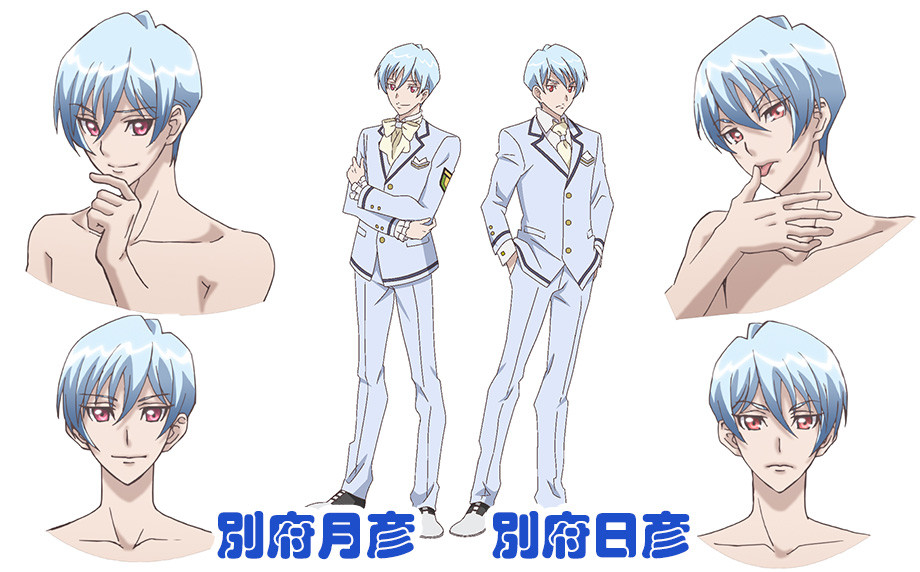 Studio Comet is animating the new season instead of diomedéa. Chizuru Miyawaki is still credited for design concept, but not as associate director. Yumiko Hara, the sub character designer and prop designer on the first season, replaces Masakazu Ishikawa as the main character designer. Tomoko Miyakawa is the new sub character designer and prop designer. Miyakawa is also the new chief animation director along with Atsuko Takahashi. Hiroaki Tanaka replaces Yasuyuki Itou as director of photography.
A stage play adaptation of the anime ran March 10-13 at the Zepp Blue Theater Roppongi in Tokyo.
The second Cute High Earth Defense Club LOVE! novel will ship on May 3. Fans who buy either this novel or the art book will have a chance to attend a preview of the JOYPOLIS campaign on May 25.

Source: Animate.tv via Ota-Suke
---