News

Mamoru Miyano, Daisuke Ono, Takahiro Sakurai Join DAYS Soccer Anime's Cast

posted on by Kyle Hallmark
Soccer anime premieres this summer
---
This year's combined 22nd and 23rd issue of Kodansha's Weekly Shōnen Magazine is revealing additional cast information for the television anime adaptation of Tsuyoshi Yasuda's DAYS soccer manga on Wednesday.
The new cast members are: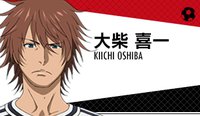 Mamoru Miyano (Death Note's Light Yagami, Steins;Gate's Rintarō Okabe) as Kiichi Ōshiba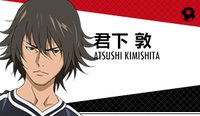 Daisuke Ono (Durarara!!'s Shizuo Heiwajima, JoJo's Bizarre Adventure: Stardust Crusaders' Jotaro Kujo) as Atsushi Kimishita


Takahiro Sakurai (Le Fruit de la Grisaia's Yūji Kazami, Code Geass' Suzaku Kururugi) as Yūta Usui

Previously announced cast members include: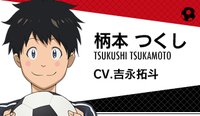 Takuto Yoshinaga (Welcome to THE SPACE SHOW's Kōji Harada) as Tsukushi Tsukamoto


Yoshitsugu Matsuoka (Food Wars! Shokugeki no Soma's Sōma Yukihira, Yowamushi Pedal's Hajime Aoyagi) as Jin Kazama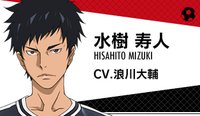 Daisuke Namikawa (Baby Steps' Takuma Egawa, Hunter × Hunter's Hisoka) as Hisahito Mizuki


Mariya Ise (Fairy Tail's Levi) as Chikako Ubukata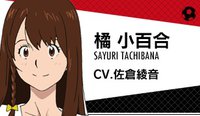 Ayane Sakura (My Hero Academia's Ochaco) as Sayuri Tachibana


Katsuyuki Konishi (Hetalia - Axis Powers's America) as Katsutoshi Nakazawa

The same issue is also revealing that Takuto Yoshinaga and Daisuke Namikawa will appear at a talk show event on May 4 before the finals of Tokyo's U-14 International Youth Football Tournament.
Pony Canyon streamed the first teaser video for the anime last month.
The anime will premiere this summer on MBS, Tokyo MX, BS11, and Animax.

Kônosuke Uda (One Piece, Ginga e Kickoff!!, Majin Bone) is directing the anime at MAPPA (Terror in Resonance, Rage of Bahamut Genesis). Kazuto Nakazawa (El-Hazard: The Wanderers, The Legend of Black Heaven, Terror in Resonance) is designing the characters for animation. Masafumi Mima (Macross Frontier, Infinite Stratos, Attack on Titan) is in charge of sound direction at Techno Sound. Yoshihiro Ike (Empire of Corpses, Cobra The Animation, Rage of Bahamut Genesis) is composing the music. Pony Canyon is producing the music.
The manga centers on two boys who were never meant to meet: Tsukushi Tsukamoto, who has no special skills but secretly hides a passionate heart, and Jin Kazama, an isolated soccer genius. On a stormy night, the two meet, and that meeting creates a whirlwind in the world of high school soccer.
---