News

AKB48 Idols Star in Japan/U.S. Hulu Horror Show From Saw II Director (Updated)

posted on by Rafael Antonio Pineda
6-episode Crow's Blood series, set in international girls academy, premieres July
---
Hulu revealed on Thursday that it is producing an original horror-suspense mini-series titled Crow's Blood starring AKB48 member Mayu Watanabe (right in picture below) and HKT48 member Sakura Miyawaki (left). Darren Lynn Bousman (Saw II, III, IV) is serving as executive producer on the series. The six-episode mini-series is set to premiere in July, and will also feature other AKB48 group members, as well as Japanese actors Tetsuya Bessho, Takahiro Miura, Tomoharu Hasegawa, and Tomohiro Kaku.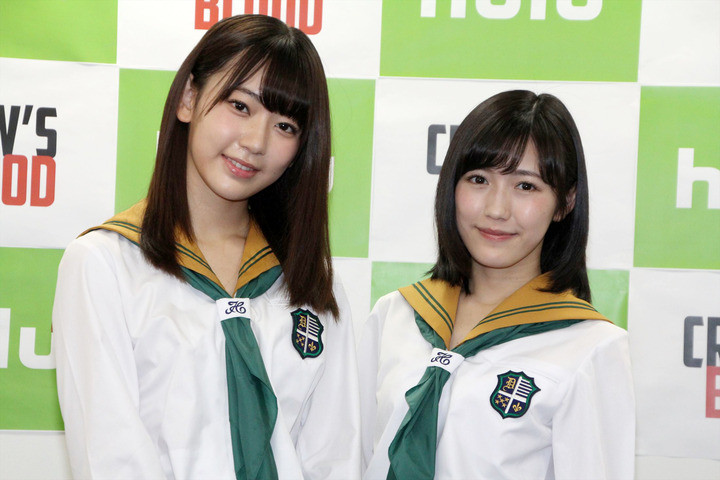 The mini-series' story is set at Dory International Girls Academy, where inexplicable incidents begin happening one after another. Watanabe plays Kaori Isozaki, a kind-hearted high school student, while Miyawaki plays Maki Togawa, a mysterious and unsociable transfer student. Bousman said that the series' tone borrows from both western and American films as well as Japanese horror.
Watanabe and Miyawaki appeared in costume with Bousman at a press event on Wednesday.
Update: Bousman told ANN that he is serving as executive producer on the series, and is not directing the series.
Source: The Mainichi Shimbun's Mantan Web
---