News

Akiba's Trip Successor Game Akiba's Beat Announced

posted on by Karen Ressler
Action RPG slated for PS4, PS Vita release
---
Video game news magazine Famitsu's June 16 issue will reveal a new PlayStation Vita and PlayStation 4 game titled Akiba's Beat on Thursday. The game will be the successor to the Akiba's Trip game series, but will be the series' first "action RPG."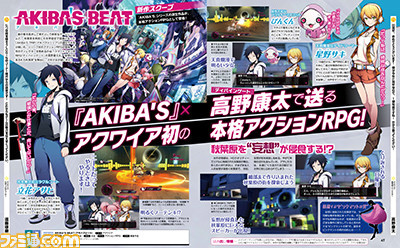 The Akiba's Trip games take place in reproduction of Tokyo's Akihabara district, where the player must fight vampires by tearing off their clothes and exposing them to the sunlight.

Game developer Acquire released the original Akiba's Trip game for the PlayStation Portable in 2011, and an updated version, Akiba's Trip Plus, for PSP in 2012. Acquire released the sequel, Akiba's Trip 2 for PlayStation 3 and PlayStation Vita in 2013.
XSEED Games released Akiba's Trip 2 in North America as Akiba's Trip: Undead and Undressed on PS3 and PS VIta, and later on PlayStation 4 and PC. NIS America released the game in Europe.
---