News

Glay Performs Kuromukuro's Anime's New Opening Theme

posted on by Rafael Antonio Pineda
"Chō Onsoku Destiny" song debuts in episode 14 on July 7
---

The official website for the Kuromukuro television anime announced on Thursday that rock band Glay will perform the anime's new opening theme song, "Chō Onsoku Destiny" (Supersonic Destiny). Glay also provided the show's first opening theme song "Deathtopia."
Kuromukuro's new opening will play in the anime's second cour (quarter of the year), starting with the show's 14th episode on July 7. The "Deathtopia" single with both opening theme songs and six other tracks will ship on August 3.
Ami Wajima is performing the anime's new ending theme song, which will also debut on the show's 14th episode.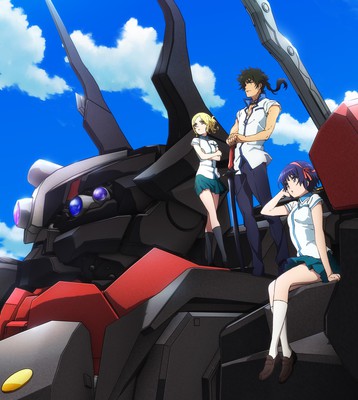 The anime's story takes place in summer 2016. During the original construction of the dam, an ancient artifact was discovered, and so the United Nations Kurobe Research Institute was established. Intellectuals from all over the world gathered to study the object, and the children of those researchers attend Mt. TATE International Senior High School, including the institute head's daughter, Yukina Shirahane. The story begins when a lone samurai once again awakens amid an attack.
Snow Grouse is credited with the original work. Tensai Okamura (Darker than Black, Blue Exorcist, Wolf's Rain, The Seven Deadly Sins) is directing the "mecha action" anime at P.A. Works. Ryou Higaki (Another, Moribito - Guardian of the Spirit) is handling the series composition, and Yuriko Ishii (Another, A Lull in the Sea) is designing the characters and serving as chief animation director with Ayumi Nishibata. Tomoaki Okada (Darker than Black, Gargantia on the Verdurous Planet, Star Driver, Wolf's Rain) is credited with visual concepts and mecha designs. Hiroaki Tsutsumi is composing the music at Pony Canyon.
The anime premiered in Japan on Tokyo MX on April 7, and Netflix has the exclusive worldwide streaming rights to the anime. The service began streaming the anime with English subtitles in Japan in April.
[Via Yara-on!]
---