News

OZMAFIA!! TV Anime Reveals New Cast, Visual, July 6 Premiere

posted on by Crystalyn Hodgkins
---
The official website of the television anime series of shorts based on Poni-Pachet's OZMAFIA!! visual novel revealed the show's premiere date, new key visual, and new cast and character designs on Friday.

The anime will premiere on July 6 at midnight (effectively July 7) on Tokyo MX, and will then air on Sun TV on July 11 at 25:30 (effectively July 12 at 1:30 a.m).
The additional character designs and cast includes:
Takuya Kirimoto as Caesar, a guard at Oz Academy.


Yūichi Iguchi as So, a person shrouded in mystery.


Kei Minegishi as Bercy, Scarlet's classmate.


Hidenori Takahashi as Heidi, a cafeteria worker.


The previously revealed anime's cast, who all reprise their roles from the game, includes:
Tarusuke Shingaki as Caramia, a teacher at Oz Academy. A peaceful and good person overall, he's also good at looking after others.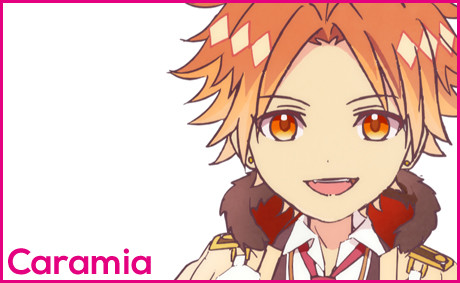 Kazuyuki Okitsu as Kyrie, a teacher at Oz Academy. Although he looks kind at first glance, he's in fact a sadist; a fact he willingly admits. His sharp tongue shoots off like a machine gun.


Atsushi Kakehashi as Axel, a teacher at Oz Academy. With his serious, curt personality and lack of words, he is often misunderstood.


Mitsuhiro Ichiki as Scarlet, a high school student who transferred into Oz Academy. He's quite unremarkable, and takes a while to warm up to others. He has a nervous temperament, and often ends up getting the short side of the stick.


The official website lists the story:
Fūka is a girl who has lost her memories. While wandering the unfamiliar town she finds herself in, she realizes that she is being chased by someone. One of the mafia syndicates in town called the Oz Family saves her after she runs away in fear. In this town where friendship and conflict are two sides of the same coin, whose hand will Fūka take? And why does she have no memories...?

...Is the story of the original Ozmafia, but since it doesn't fit into the format, it's been turned into a school story.

Having transferred into Oz Academy, Scarlet finds himself already in trouble. The three boys who save him in his time of need are named Caramia, Kyrie, and Axel.

The anime adaptation will have an original story featuring Scarlet as a new student at "Oz Academy" and Axel, Kyrie, and Caramia are all teachers.
Hisayoshi Hirasawa (Ojisan to Marshmallow) is serving as chief director of the series at Creators in Pack. Yūmasu, the scenario writer of the original game, is supervising the series' scripts. Hamuto Natsuno (Ojisan to Marshmallow) drew the original character designs, while Sonoka Kuroiwa (The [email protected] Cinderella Girls, Gatchaman Crowds insight key animation) is designing the characters for animation, and is also serving as animation director. Satoi, the game's original artist and character designer, is supervising the production. Kimiyoshi Maruyama of Project Lights is composing the music.
Poni-Patchet released the otome game (game aimed at female players) in 2013 on PC. The company then released a Playstation Vita port titled Ozmafia!! -vivace- last year. MangaGamer released the PC game in English on April 29.
Source: MoCa News
---