×
remind me tomorrow
remind me next week
never remind me
Subscribe to the ANN Newsletter • Wake up every Sunday to a curated list of ANN's most interesting posts of the week.
read more
News

2016 Death Note Film Reveals 2 Stills Featuring Face-off With Pistol

posted on by Rafael Antonio Pineda
---
The staff of Death Note Light up the NEW world, this year's live-action Death Note sequel film, revealed two stills from the film on Thursday. The stills feature Masahiro Higashide as Tsukuru Mishima and Sousuke Ikematsu as Ryūzaki. One still features Mishima holding a pistol to Ryūzaki's forehead, while in the other, the situation is reversed.


The film's official website previously streamed a teaser video for the film in April.
Text: 10 years since the legendary movie.
Light: I am Kira.
L: You are just a simple killer.
Narrator: Something new fell to the Earth:
Narrator: Six Death Notes.
Text: To the new world.
Text: Death Note Task Force: Ace investigator
Text: L's successor: World detective
Text: A believer in Light: Cyber-terrorist
Sakura: I'll show you something more interesting than Kira.
Narrator: Death Note
Ryuk: Humans are so fascinating!

The new film will open in Japan on October 29. Those who purchase advance tickets for the film will receive a ticket with special art featuring Ryuk, as well as a folding fan themed after the six Death Notes.

In Tsugumi Ohba and Takeshi Obata's original 2003-2006 supernatural suspense manga, a teenager named Light finds a notebook with which he can put people to death by writing their names. He begins a self-anointed crusade against the criminals of the world, and a cat-and-mouse game begins with the authorities and one idiosyncratic genius detective.
In the new film's story, a highly advanced information society is beset by global cyber-terrorism in 2016. New charismatic figures, who "inherited the DNA" of Light (previously played Tatsuya Fujiwara) and the detective L (Ken'ichi Matsuyama), emerge. The successors of the two geniuses will wage a war over six Death Notes on Earth.
A crucial plot element will be the "Six-Note Rule": only six Death Notes are allowed to exist at a time in the human world. Of course, the Shinigami (Gods of Death) themselves are limited to the number of Death Notes. Therefore, up to six Shinigami may exist in the human world. This rule existed in the original manga, but previous adaptations in the franchise have not used this rule thus far.
Masaki Suda (live-action Assassination Classroom's Karma Akabane, live-action Kuragehime's Kuranosuke Koibuchi) as Yūki Shien, a cyber terrorist who reveres Kira.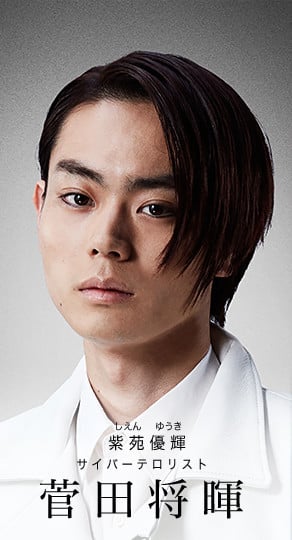 Sousuke Ikematsu (The Last Samurai's Higen, MOZU's Kazuhiko Shingai) as Ryūzaki, L's successor and a world-famous detective.


Masahiro Higashide (live-action Parasyte's Hideo Shimada, live-action Ao Haru Ride's Kō Mabuchi) as Tsukuru Mishima, a "Death Note otaku" and an investigator pursuing the Death Notes


Rina Kawaei (Azumi: Bakumatsu-hen stage play) as Sakura Aoi, the most terrible Death Note user ever, an indiscriminate murderer, and the complete opposite of Light Yagami.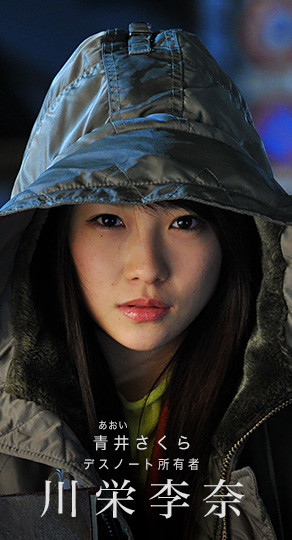 Mina Fujii as Shō Nanase, an investigator on the Death Note task force.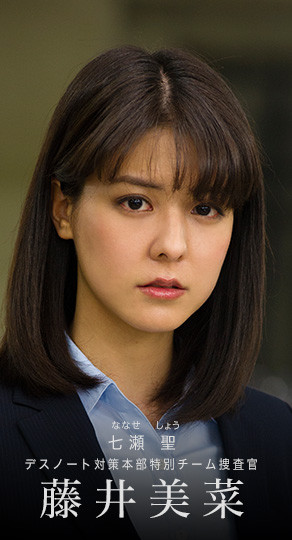 Eiichiro Funakoshi as Kenichi Mikuriya, a Supreme Court justice who possesses a Death Note.


Erika Toda as Misa Amane (Toda is reprising the role from the previous live-action films.)


Shidou Nakamura as Ryuk (Nakamura is reprising the role from the previous live-action films and anime.)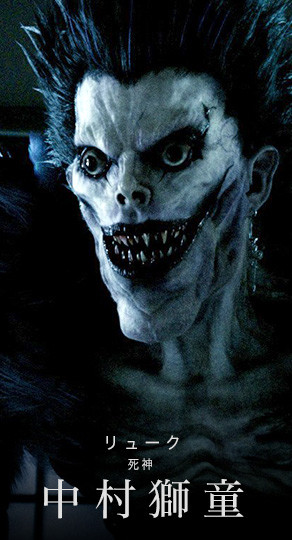 Sota Aoyama as Tōta Matsuda (Matsuda is reprising the role from the previous live-action films.)


Shinsuke Satō (live-action Gantz, Gantz: Perfect Answer, Library Wars films) is directing the film. The film is a "forbidden sequel" to the two earlier live-action Death Note films, 2006's Death Note and Death Note: The Last Name. The film is shooting in overseas locations, and Warner Brothers will distribute.
Source: Comic Natalie
---