News

Quick Reminder: AVCon 2016 Returns This Weekend

posted on by Jon Hayward
AVCon returns to the Adelaide Convention Centre from Friday the 15th to Sunday the 17th of July.
Voice actor
Caitlin Glass
is attending as a special guest.
---
Details
Where: Adelaide Convention Centre, North Terrace, Adelaide, South Australia.
When: Friday the 15th to Sunday the 17th of July.
Cost: Weekend tickets are $60 and single day tickets are $40 at the door.
Website: www.avcon.org.au.
Guests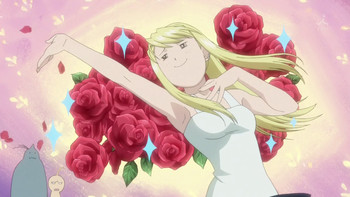 Hired by Funimation while in college and visiting the company on a studio tour, Caitlin started off with bit parts in Case Closed before gaining the standout roles of Hiyono Yuizaki in Spiral and Triela in Gunslinger Girl. You will however know Caitlin well as her role as Winry Rockbell in Fullmetal Alchemist and Fullmetal Alchemist: Brotherhood alongside other roles including Haruhi Fujioka in Ouran High School Host Club, Petra in Attack on Titan, Vivi in One Piece, Evergreen in Fairy Tail and Kim in Soul Eater.
But Caitlin doesn't just do work behind the microphone, she has been an ADR Director and script writer for a large number of series including Ouran High School Host Club (ADR Director), Lord Marksman and Vanadis (Eleonora & ADR Director), Love Live! School idol project (Maki Nishikino & ADR adaptive script writer). Garo the Animation, Shōnen Maid, Chaos;HEAd, Show By Rock!! and Noragami Aragoto were all ADR directed by Caitlin and she wrote the ADR scripts for Durarara!! ×2 The Second Arc, A Lull in the Sea and both seasons of Love Live! School idol project.
Caitlin will be hosting a panel at 3pm on Saturday and 4:30pm Sunday in the AVCon Main Hall. You can see Jennifer's signing and photo schedule here.
Highlights
Sunday

Sunday 12:30pm - AVCon Cosplay Competition. AVCon Main Hall.
Saturday 2:15pm - AnimeLab Secret Simulcast Screening. Madman Anime Theatre.
Sunday 3:30pm - Living your dreams (It's a terrible idea!). Panel Room B.
AVCon also now has a pretty hefty anime screening schedule alongside piles of other events, you need to view the schedule on it's own page
Final Details
You can find the map, location and transit information for AVCon
here
and schedule
here
respectively.
And finally you can visit AVCon's website or facebook page for further information.
© Hiromu Arakawa/FA Project,MBS
---