News

Dynasty Warriors: Eiketsuden Strategy RPG's Opening Video Streamed

posted on by Rafael Antonio Pineda
1st strategy RPG in Dynasty Warriors
franchise
debuted on Wednesday
---
Koei Tecmo began streaming the opening cinematic on Wednesday for Shin Sangoku Musou: Eiketsuden (Dynasty Warriors: Legend of Great Heroes), the first strategy role-playing game inspired by KOEI Tecmo Games' Dynasty Warriors (Sangoku Musou/Shin Sangoku Musou) action game franchise. The game launched in Japan on Wednesday.
The game introduces two new characters named Raika (voiced by Minami Tsuda) and Raihin (Makoto Furukawa):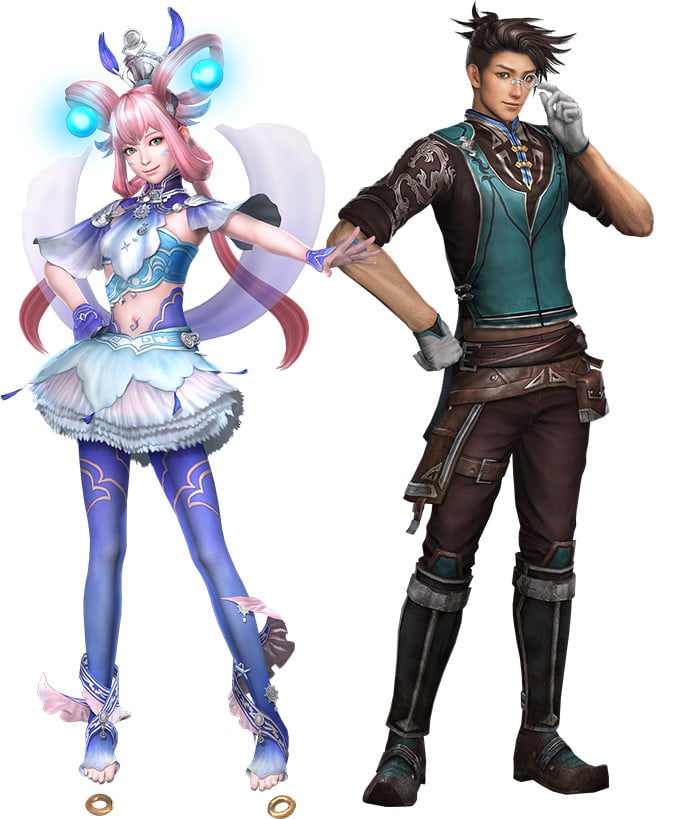 This roster is a subset of larger character roster that have appeared in the Dynasty Warriors game franchise over the years. For example, Zhang Chunhua, Xing Cai, Yue Ying, Zhu Rong, and Meng Huo are not in the strategy RPG's roster.
The staff explained that they tried to put in as many characters as they could, and added that even characters in the strategy RPG's roster will not necessarily appear in the story. However, they can be recruited through side missions and then brought along to fight in story mode.

The game (via retail package or download) costs 6,800 yen (US$62) for the PlayStation 4/PlayStation 3 version or 5,800 yen (US$53) for the PlayStation Vita version. There is also a Treasure Box version for 4,000 yen (US$37) more on all platforms. The box includes the original soundtrack, a 15th anniversary collection of character designs, a collection of eight long posters, a serial number to download a yukata costume for Raika, and the game itself.
---