News

Poco's Udon World Anime Reveals More Cast, Ending Theme Artist, October 8 Premiere

posted on by Jennifer Sherman
---

The official website for the Poco's Udon World television anime series revealed the fourth wave of the main cast on Saturday, and also revealed the show's ending theme artist and premiere date.
The newly announced cast members are:
The four-member pop band Goodwarp will perform the ending theme song.
The anime will premiere on NTV at 25:55 on October 8 (effectively 1:55 a.m. on October 9) and on RNC at 7:00 a.m. on October 16. An advance screening will be held at Tokyo's Shinjuku Wald 9 theater on September 22. Another advance screening will also be held in Kagawa (where the story is set).
The show's main cast also includes:
Yūichi Nakamura (Clannad's Tomoya Okazaki, Seraph of the End: Vampire Reign's Guren Ichinose) as Sōta Tawara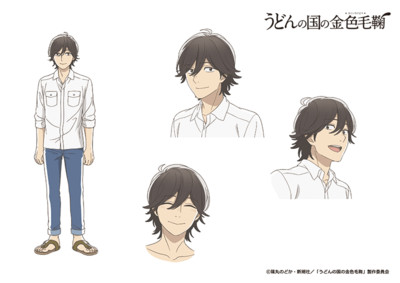 Shiho Kokido (Sekkō Boys' Miki Ishimoto, Go! Princess Precure's Aroma) as Poco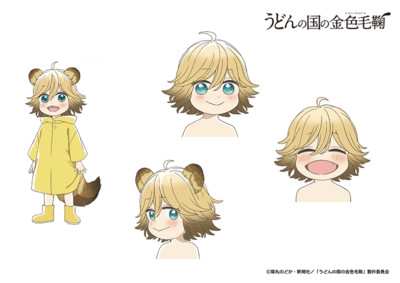 Takaya Kuroda (Durarara!!'s Simon) as Gaogao-chan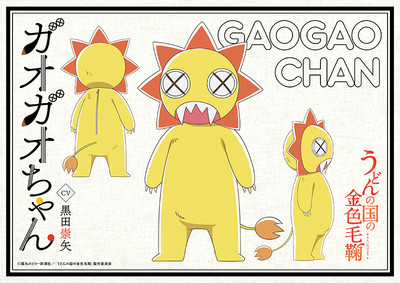 Yui Makino (Tsubasa: RESERVoir CHRoNiCLE's Sakura) as Mimi and Shiho Kokido as Momo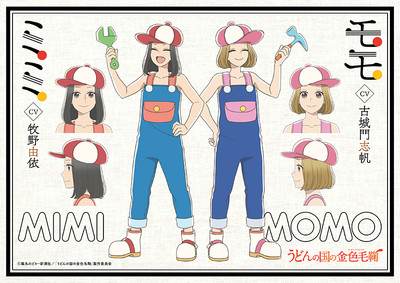 Tomokazu Sugita (Gintama's Gintoki) as Shinobu Nakajima


Mai Nakahara (My Teen Romantic Comedy SNAFU's Haruno) as Rinko Oishi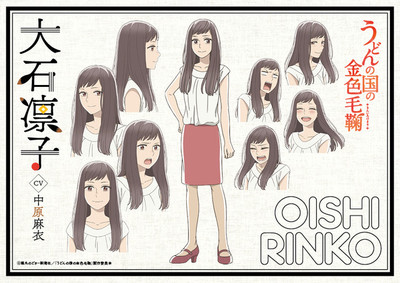 Jun Fukuyama (Code Geass: Lelouch of the Rebellion's Lelouch) as Shunsuke Fujiyama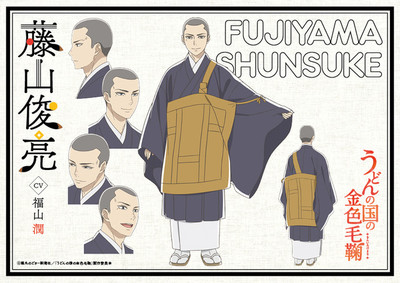 Additionally, actor Jun Kaname (Kamen Rider Agito, Liar Game: Reborn), who is from Kagawa Prefecture, is narrating the series.
The anime is based on Nodoka Shinomaru's "heartwarming fantasy" manga Udon no Kuni no Kiniro Kemari (The Udon Country's Golden Furball). The manga takes place in the "udon prefecture" of Kagawa. The series follows Sōta Tawara, a 30-year-old man who was the son of an udon shop owner who has passed away. Sōta goes back to his hometown, but finds a strange lost child inside his father's old shop. As Sōta is taking care of him, the child, named Poco, suddenly grows ears and a tail. The manga follows the human Sōta and the tanuki Poco as they start to live together, meet and connect with others, and grow. The manga's first chapter is available for free online.
Seiki Takuno (Sekkō Boys, Yamada-kun and the Seven Witches) is directing the anime at LIDEN FILMS. Natsuko Takahashi (My Love Story!!, Moyashimon, 07-Ghost) is in charge of series composition, and Eriko Itō (Sekkō Boys, Danchigai, Yamada-kun and the Seven Witches) is serving as both the chief animation director and the character designer. Yukari Hashimoto (Mr. Osomatsu, Yuri Kuma Arashi) is composing the music and Yota Tsuruoka (Free! - Iwatobi Swim Club, K-ON!) is serving as sound director. The "piano rock band" Weaver will perform the show's opening theme song.
Shinomaru launched the manga in Shinchosha's Comic Bunch magazine in 2012, and Shinchosha published the manga's seventh compiled volume in February. Shinchosha will publish the eighth volume in October.
Source: Comic Natalie
---
this article has been modified since it was originally posted; see change history