News

BBC: Spirited Away Among Top 21st-Century Films

posted on by Andrew Osmond
Miyazaki film ranked at number four in BBC poll
---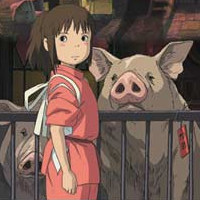 Hayao Miyazaki's Oscar-winning film Spirited Away has been rated the fourth best 21st-century century film in a BBC poll, as voted for by 177 film critics from around the world.
The top three places went to Mulholland Drive by David Lynch, In the Mood for Love by Wong Kar-Wai and There Will Be Blood by Paul Thomas Anderson. After Spirited Away, the next three winners were Boyhood by Richard Linklater, Eternal Sunshine of the Spotless Mind by Michael Gondry and The Tree of Life by Terrence Malick.
Spirited Away was the only anime film in the top hundred, although some Pixar animated films made the list: in ascending order, Finding Nemo (96), Ratatouille (93), Inside Out (41) and Wall-E (29).
---