News

Bungo Stray Dogs Anime's English-Subtitled Trailer Streamed

posted on by Rafael Antonio Pineda
Anime premieres on October 5,
Crunchyroll
to stream anime as it airs
---
Crunchyroll began streaming an English-subtitled trailer on Wednesday for the second half of the Bungo Stray Dogs television anime.
The anime's second half (starting with the 13th episode) will premiere on Tokyo MX and WOWOW on October 5 at 25:05 (effectively Tuesday, October 6 at 1:05 a.m.). Crunchyroll will stream the anime as it airs in Japan.
The anime's new characters include: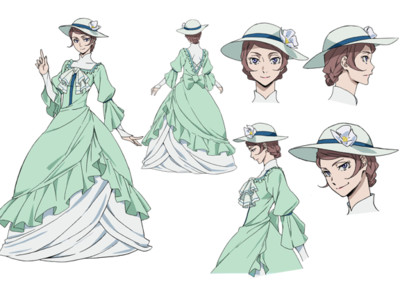 Kaori Nazuka (Akame ga Kill's Chelsea, Code Geass's Nunally Lamperouge/Vi Britannia) as Margaret M.
Special Ability: "Gone With The Wind"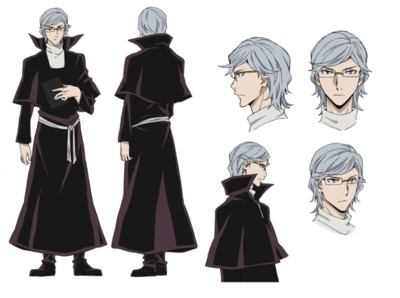 Tarusuke Shingaki (Big Order's Abraham Louis Fran, Fate/Zero's Kariya Matō) as Nathaniel H.
Special Ability: "The Scarlet Letter"


Kengo Kawanishi (Aldnoah.Zero's Kisaki Matsuribi, Food Wars! The Second Plate's Shōji Satō) as John S.
Special Ability: "Grapes of Wrath"


Shunsuke Takeuchi (First Love Monster's Shūgo Takahashi, Kuromukuro's José Carlos Takasuka) as Lovecraft.
Special Ability: "Great Old One"


Hiroyuki Yoshino (Vandread's Hibiki Tokai, Kekkaishi's Yoshimori Sumimura) as Mark T.
Special Ability: "Huck Finn and Tom Sawyer"


Ami Koshimizu (School Rumble's Tenma Tsukamato, Code Geass's Kallen Stadtfeld) as Kōyō Ozaki
Special Ability: "Konjiki Yasha"

The band SCREEN mode will perform the anime's new opening theme song "Reason Living," and Luck Life will perform the ending theme song "Kaze ga Fuku Machi" (The Town Where the Wind Blows).
The first 12 episodes aired in April to June, and Crunchyroll streamed the series as it aired in Japan.
The "battle action" story centers around a league of literary figures with supernatural powers. For example, in real life, Ryūnosuke Akutagawa wrote acclaimed stories that inspired Akira Kurosawa's Rashōmon film and the Aoi Bungaku Series anime's Jigoku Hen (Hell Screen) arc. In Bungō Stray Dogs, he has the power to transform and manipulate his cloak into a monster-like entity. Together, some of these writers solve mysteries as part of the "Armed Detective Agency," while others appear as antagonists.
Yen Press announced in July that it had licensed Kafka Asagiri and Sango Harukawa's original manga.
---