News

Yu-Gi-Oh!: The Dark Side of Dimensions Film Opens on January 20 in US, Canada

posted on by Karen Ressler
Limited theatrical release slated for 500+ theaters
---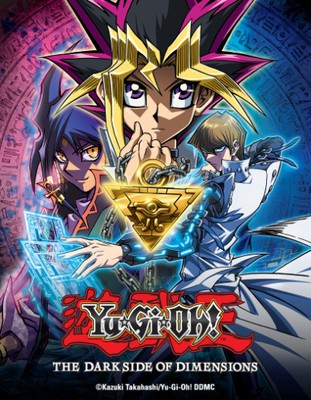 Screenvision Media and 4K Media announced on Thursday that the two companies will collaborate to release the Yu-Gi-Oh!: The Dark Side of Dimensions film in more than 500 theaters in the United States and Canada on January 20, 2017.
World Screen previously reported that the film would open in theaters outside of Japan in early 2017.
Voice actors Dan Green and Eric Stuart are reprising their roles as Yugi Muto/Yami Yugi and Seto Kaiba, respectively, for the North American English dub of the film.
The Yu-Gi-Oh!: The Dark Side of Dimensions film opened in Japan on April 23 on 137 screens, ranking #6 and selling 92,396 tickets, earning 133,010,600 yen (about US$1.2 million) in its first weekend. The film eventually earned over 800 million yen (about US$7.5 million). The film also received 4DX and MX4D screenings in Japan beginning on September 24.
---