News

GEM TV to Air Death Note Live-Action TV Series

posted on by Rafael Antonio Pineda
Show premieres tonight at 8:00 p.m. (JKT/BKK/VNM/KHM/THA)/9:00 p.m. (SIN/PH/TWN/MAC/HK)
---

Sony's GEM TV channel announced on Friday that it will air the live-action television series adaptation of Takeshi Obata and Tsugumi Ohba's Death Note manga. The show will premiere on Friday at 8:00 p.m. in Jakarta, Bangkok, Vietnam, Cambodia, and Thailand, and 9:00 p.m. in Singapore, the Philippines, Taiwan, Macau, and Hong Kong.
The series premiered in Japan in July 2015.
In Ohba and Obata's original 2003-2006 supernatural suspense manga, a teenager named Light finds a notebook with which he can put people to death by writing their names. He begins a self-anointed crusade against the criminals of the world, and a cat-and-mouse game begins with the authorities and one idiosyncratic genius detective.
The live-action series features an original story not told in the anime or movies. The main cast of the new live-action version, which differs from the previous live-action adaptations, includes (from left to right in photograph below):

The previous live-action films and the musical did not feature Near.
Popular photo idol Hinako Sano (live-action Jigoku Sensei Nube) plays the idol Misa Amane: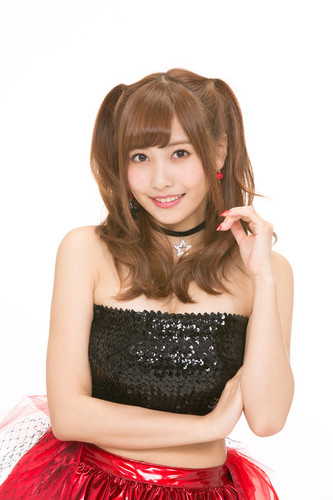 The remaining cast members are:

Yutaka Matsushige (Sukiyaki Western Django, Miss Hokusai) as Light's father Sōichirō Yagami


Reiko Fujiwara (live-action Kyō, Koi o Hajimemasu) as Light's little sister Sayu Yagami


Megumi Seki (live-action Honey and Clover) as Shōko Himura


Gōki Maeda (life-action Gokusen, Hana Zakari no Kimi-tachi e ~Ikemen Paradise 2011, When They Cry - Higurashi) as the detective Tōta Matsuda


Tomohisa Yuge (Kamen Rider Ryuki, Paradise Kiss, Higanjima) as the detective Shūichi Aizawa


Kazuaki Hankai (live-action MW, Kaibutsu-kun) as L's righthand man Watari


Jiro Satō (life-action Gokusen, Judge) as the detective Kanzō Mogi.

In addition to this television series, and the 2006 television anime adaptation and tie-in specials, Death Note also received a Japanese live-action film adaptation in 2006, with a sequel titled Death Note: The Last Name, and a spinoff titled L change the WorLd in 2008. A new film titled Death Note: Light up the NEW world, described as a "forbidden sequel" to the first live-action film, is set to open in Japan on October 29. Netflix is also producing its own live-action film adaptation of the manga. The manga inspired a stage musical by Broadway veterans in 2014.
---