×
remind me tomorrow
remind me next week
never remind me
Subscribe to the ANN Newsletter • Wake up every Sunday to a curated list of ANN's most interesting posts of the week.
read more
News

2016 Death Note Film Also Brings Back Tatsuya Fujiwara as Light

posted on by Egan Loo
---
Tatsuya Fujiwara will reprise his role of the self-righteous killer Light Yagami in Death Note Light up the NEW world, this year's live-action Death Note sequel film. A video during NTV's airing of Lupin III: The Castle of Cagliostro made the announcement Friday evening, and the official website of the new Death Note movie confirmed the news. (The commercial below is shorter than the video that aired on Friday evening.)
Light: I entrust everything to you. Live on as Kira.
Text: He lived …
Man: Light Yagami lives.
Text: Theme Song: "Dear Diary" by Namie Amuro
Text: Kira's will
Misa: Light's alive?
Voice: Are you Kira?
Narrator: Death Note
Text: Death Note Light up the NEW world
Kenichi Matsuyama will also reprise his role as the legendary detective L in the new Death Note film. It has been eight years since either actor last played their roles in 2008's L change the WorLd, and it has been about a decade since Fujiwara had a major speaking role in these films.

Fujiwara noted that Death Note has been a major presence in his life, and the films have transcended national borders as many people worldwide have seen it. He thinks that he was able to collaborate with Matsuyama on the first two films at a good time in his life when he was 23. He added that he thinks that it is fascinating to see a new story unfold with a new cast this time. After a decade has passed, he did not think he himself woud be able to participate again, so he is thrilled to have the opportunity to act in the role again.
The new film will open in Japan on October 29. A three-episode prequel mini-series titled Death Note NEW GENERATION premiered on Hulu on September 16.
A countdown on the new film's website ended on Friday with a teaser for more information during Friday's Lupin III: The Castle of Cagliostro airing. The Monday before the new film opens, Tokyo's Shinjuku Piccadilly theater will screen the first two films and host a talk show segment "with marvelous guests." The cast and the director of the new film will appear in stage greetings on opening day at theaters throughout Tokyo' Kanto region.
Australian distributor Madman Entertainment previously streamed an English-subtitled trailer for the film in August.
In Tsugumi Ohba and Takeshi Obata's original 2003-2006 supernatural suspense manga, a teenager named Light finds a notebook with which he can put people to death by writing their names. He begins a self-anointed crusade against the criminals of the world, and a cat-and-mouse game begins with the authorities and one idiosyncratic genius detective.
In the new film's story, a highly advanced information society is beset by global cyber-terrorism in 2016. New charismatic figures, who "inherited the DNA" of Light (previously played by Tatsuya Fujiwara) and the detective L (Kenichi Matsuyama), emerge. The successors of the two geniuses will wage a war over six Death Notes on Earth.
A crucial plot element will be the "Six-Note Rule": only six Death Notes are allowed to exist at a time in the human world. Of course, the Shinigami (Gods of Death) themselves are limited to the number of Death Notes. Therefore, up to six Shinigami may exist in the human world. This rule existed in the original manga, but previous adaptations in the franchise have not used this rule thus far.
Masaki Suda (live-action Assassination Classroom's Karma Akabane, live-action Kuragehime's Kuranosuke Koibuchi) as Yūki Shien, a cyber terrorist who reveres Kira.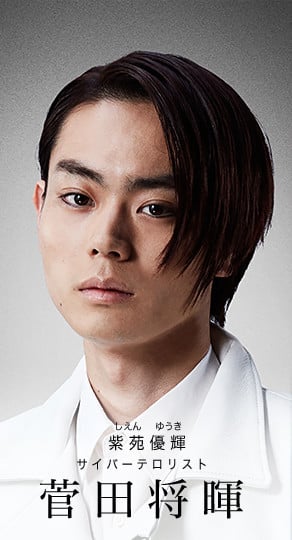 Sousuke Ikematsu (The Last Samurai's Higen, MOZU's Kazuhiko Shingai) as Ryūzaki, L's successor and a world-famous detective.


Masahiro Higashide (live-action Parasyte's Hideo Shimada, live-action Ao Haru Ride's Kō Mabuchi) as Tsukuru Mishima, a "Death Note otaku" and an investigator pursuing the Death Notes


Rina Kawaei (Azumi: Bakumatsu-hen stage play) as Sakura Aoi, the most terrible Death Note user ever, an indiscriminate murderer, and the complete opposite of Light Yagami.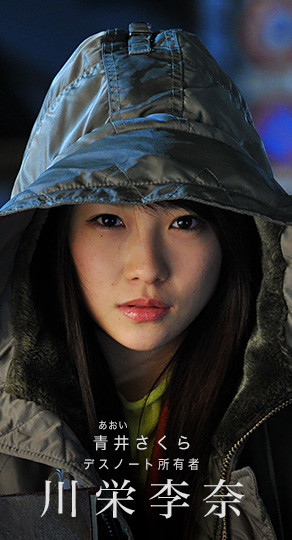 Mina Fujii as Shō Nanase, an investigator on the Death Note task force.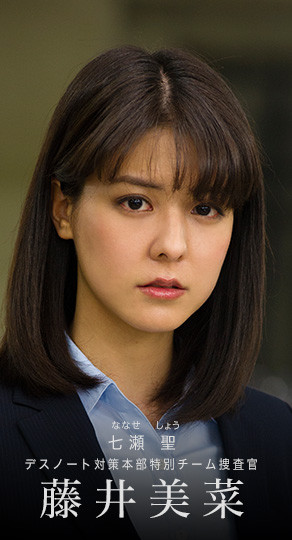 Eiichiro Funakoshi as Kenichi Mikuriya, a Supreme Court justice who possesses a Death Note.


Erika Toda as Misa Amane (Toda is reprising the role from the previous live-action films.)


Shidou Nakamura as Ryuk (Nakamura is reprising the role from the previous live-action films and anime.)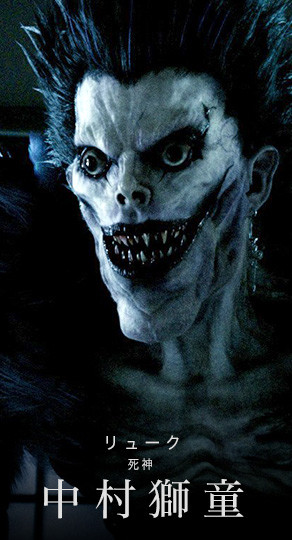 Sota Aoyama as Tōta Matsuda (Aoyama is reprising the role from the previous live-action films.)


Miyuki Sawashiro (Lupin the Third's Fujiko Mine, Psycho-Pass' Shion Karanomori) as Ama, a new Shinigami


Shinsuke Satō (live-action Gantz, Gantz: Perfect Answer, Library Wars films) is directing the film. Aside from the film's theme song "Dear Diary," Namie Amuro is also performing the insert song "Fighter" for the film. The theme song "Dear Diary" is a ballad that is based on the film's title "Light up the NEW world." The song "Fighter" is a dance number written from the point of view of the character Misa Amane.
The film is a "forbidden sequel" to the two earlier live-action Death Note films, 2006's Death Note and Death Note: The Last Name. The film was shot in overseas locations, and Warner Brothers will distribute.
Source: Comic Natalie
---