News

Skip Beat! English Dub to Have 4 Dubbed Songs

posted on

2016-10-25

14:10 EDT by Karen Ressler
2 opening songs, 2 insert songs to get English covers
---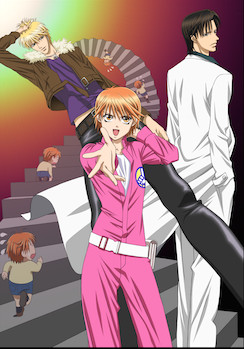 Pied Piper, Inc. announced on Tuesday that its Kickstarter-funded English dub of Skip Beat! will include four songs recorded in English: the first opening theme song "Dream Star," the second opening theme song "Renaissance," the insert song "Burnin' Down" from episode 11, and the insert song "Prisoner" from episode 19. The company asked for backer input on whether the English opening theme songs will be used in the episodes themselves or only as extras.
Pied Piper's president Ann Yamamoto explained that the company was required to submit the English lyrics in advance to get approvals from TV Tokyo Music and the Japanese lyricist. Pied Piper was not able to get approvals for the two ending theme songs "Namida" and "Eien."
Magnolia Memoir and Mela Lee will perform "Dream Star," featuring Cristina Vee. Magnolia Memoir and Erica Lindbeck will perform "Renaissance," with additional vocals by Mela Lee. Nathan Sharp will perform the two insert songs — both are performed by the character Sho Fuwa, normally voiced by Grant George.
Dan Antunovich is producing and providing the bass for all four songs and Michael "Fish" Herring is providing the guitar. Antunovich is also providing synths and keyboards for the two opening theme songs and drums and keyboards for the two insert songs. The two opening songs also feature Neal Daniels is on drums and Alexander Burke on additional keyboards.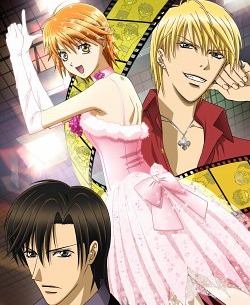 The Kickstarter campaign had set an initial goal of US$155,000 to fund a DVD release. The campaign reached its US$185,000 stretch goal on April 14 to offer a Blu-ray Disc release in addition to the DVD release. The campaign ended on April 16 having raised US$224,546.
The company is accepting additional and upgraded pledges through the BackerKit service through November 15. The DVD and Blu-ray Disc is slated for 2017.
Pied Piper had originally launched an Indiegogo campaign for the franchise on March 1, but then relaunched the campaign on Kickstarter on March 17.
Pied Piper acquired the license from TV Tokyo, and TV Tokyo is requiring the English dub as a condition of release. The company will not be able to release the series on a subtitle-only format. The license covers the United States and Canada only.
The television version of Yoshiki Nakamura's Skip Beat! shōjo manga premiered in Japan in October 2008. The series is available streaming on Crunchyroll. Viz Media publishes the original manga in North America.
---