News

Cyborg 009 Call of Justice CG Films' New Promo Video Previews Monkey Majik's Theme Song

posted on by Crystalyn Hodgkins
1st film in three-part project opens on November 25
---
Toho began streaming a new 30-second video on Friday for Cyborg 009 Call of Justice, Toho Animation's new 3D CG anime project based on Shotaro Ishinomori's classic science-fiction hero manga Cyborg 009. The video previews Monkey Majik's theme song "A.I. am Human."
The anime will consist of three parts, and all three will receive limited two-week theatrical runs in Japan starting on November 25, December 2, and December 9, respectively.
The cast includes:

(From left to right)
Keisuke Koumoto as 009/Joe Shimamura
Risa Taneda as 003/Françoise Arnoul
Misato Fukuen as 001/Ivan Whisky
Takuya Satō as 002/Jet Link

Satoshi Hino as 004/Albert Heinrich
Kenji Nomura as 005/Geronimo Jr
Mitsuaki Madono as 006/Chang Changku
Setsuji Satoh as 007/Great Britain
Haruki Ishiya as 008/Pyunma
Additionally, Yui Makino will play Lieutenant Katarina Canetti, a cool, composed Lieutenant of the "Guardians," the United Nations' counter-terrorist special forces. She is under orders to pursue the cyborgs, but also carries a certain secret, and will be key to the anime's narrative.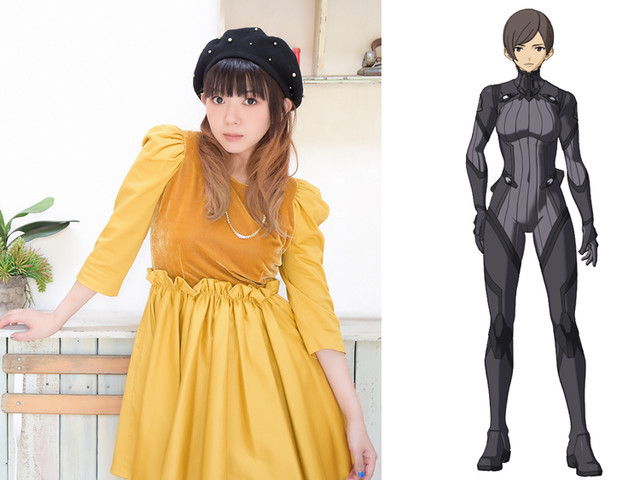 The cast for the new anime is different from previous incarnations of Cyborg 009, including 2012's 009 Re:Cyborg film and last year's Cyborg 009 Vs. Devilman project.

The story will depict Joe Shimamura and the other cyborgs' struggle with the Bresudo, a group of people who possess superhuman powers and intellect, and have manipulated human history since ancient times. Bresudo's goals are unknown, and they cast a dark shadow over the world.
Although only a few people believe in the Bresudo's existence, one journalist named Lucy Davenport heads to Texas to contact a certain family, and she meets the cyborgs. The cyborgs themselves have been freed from their duty of protecting humanity ever since the establishment of the UN Guardian troops, and they now live quiet lives of peace. However, Lucy's visit and the return of the Bresudo draw Joe and the others once more into battle.
Kenji Kamiyama (Ghost in the Shell: Stand Alone Complex, Moribito - Guardian of the Spirit, Eden of the East is credited as chief director of the project. Koudai Kakimoto (Psycho-Pass movie unit director, Aoki Hagane no Arpeggio: Ars Nova DC assistant director) is directing the film. Kamiyama and Kakimoto previously collaborated on the 009 Re:Cyborg anime film, which Kamiyama directed and Kakimoto served as unit director. I.G Port's new anime studio subsidiary Signal.MD (Tantei Team KZ Jiken Note, Anime Tamago's "Colorful Ninja Iromaki" short) is animating the films, with Ishinomori Production and Production I.G producing. Masatsugu Saitō (Captain Earth, Expelled From Paradise) is designing the characters.
The anime celebrates the manga's 50th anniversary.
---