News

Live-Action Anonymous Noise Film Casts Ayami Nakajō as Nino

posted on by Rafael Antonio Pineda
---
The official website for the live-action film of Ryoko Fukuyama's shōjo manga Anonymous Noise (Fukumenkei Noise) announced the lead actress, director, and scriptwriter for the film on Wednesday. Ayami Nakajō (live-action Lychee Light Club, Setoutsumi) will play main character Nino.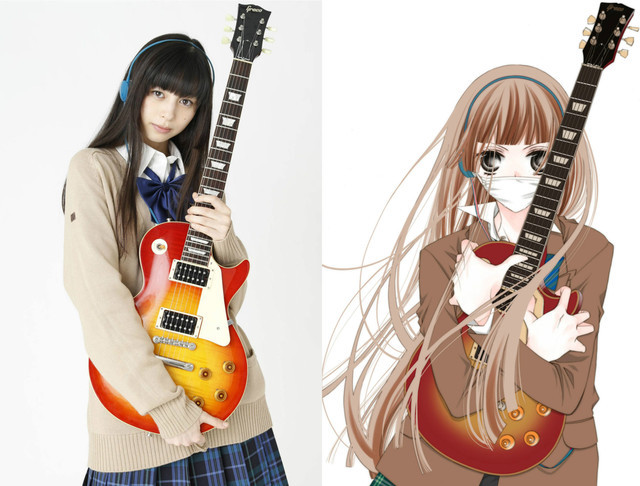 Nakajō revealed that she had to take voice training for the role since August, as she admitted she was not good at singing. She is also training to play the guitar for the role.
Kōichirō Miki (Shokubutsu Zukan: Unmei no Koi, Hiroimashita) is directing the film, and he and Rie Yokota are penning the script. The production began filming this month, and the release is planned for fall 2017.

Viz Media licensed the manga for North America, and it describes the story:
A girl who loves to sing, Nino Arisugawa experiences her first heart wrenching goodbye when her beloved childhood friend, Momo, moves away. And after Nino befriends Yuzu, a music composer, she experiences another sad parting! With music as their common ground and only outlet, how will unrequited love play out? Since both boys promised Nino that they will find her one day through her singing, she holds on to that hope and continues to reach out with her voice. Now in high school, Nino serendipitously reunites with Yuzu, but she yearns to see Momo again…
Viz Media will release the first volume in English in March 2017.
The manga is also getting a television anime adaptation.
Fukuyama launched the series in Hana to Yume in April 2013. Hakusensha published the 10th compiled book volume on August 19.
Tokyopop published six volumes of Fukuyama's 16-volume Nosatsu Junkie manga in English.
Source: Film Natalie
---
this article has been modified since it was originally posted; see change history