News

Toei Animates Saint Seiya: Saintia Shō Spinoff Manga

posted on by Egan Loo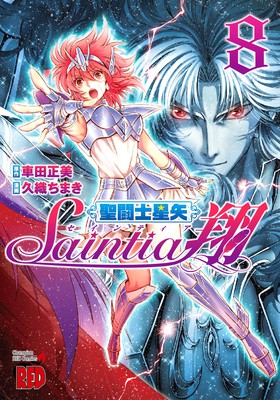 The February issue of Akita Shoten's Champion RED magazine announced on Monday that Toei Animation is producing the anime of Chimaki Kuori's Saint Seiya: Saintia Shō spinoff manga. The anime's staff has not yet revealed the project's format (such as film, television, video anime, or net anime.)
Champion RED teased last month that it will have an important announcement for the Saint Seiya franchise.
The manga is set immediately after the main storyline's Sanctuary arc after the defeat of Gemini Saga from Masami Kurumada's original Saint Seiya manga, but before the Posieidon arc. However, whereas the original manga followed a boy named Seiya and other Saints who fight to protect the goddess Athena, the new series follows a female "Saintia" named Shō who fights evil deities to protect Athena.
The manga launched in Champion RED magazine in 2013. Akita Shoten published the manga's eighth compiled book volume (seen right) on June 8, and will publish the ninth on December 20.
Kuori's previous works include Mobile Suit Gundam Seed Destiny: The Edge, Mobile Suit Gundam Seed Destiny: The Edge Desire, and the manga adaptations of the Mobile Suit Gundam: Char's Counterattack film and the Sengoku Basara games.
---
follow-up of
Saint Seiya: Saintia Shō Spinoff Manga Gets Anime
RightStuf - Anime, Manga and More