News

Live-Action Blade of the Immortal Film's Stills Show Hana Sugisaki as Rin Asano

posted on by Rafael Antonio Pineda
---
The staff for the live-action film of Hiroaki Samura's Blade of the Immortal "neo period drama" manga unveiled new stills of actress Hana Sugisaki in costume as Rin Asano on Tuesday and Wednesday.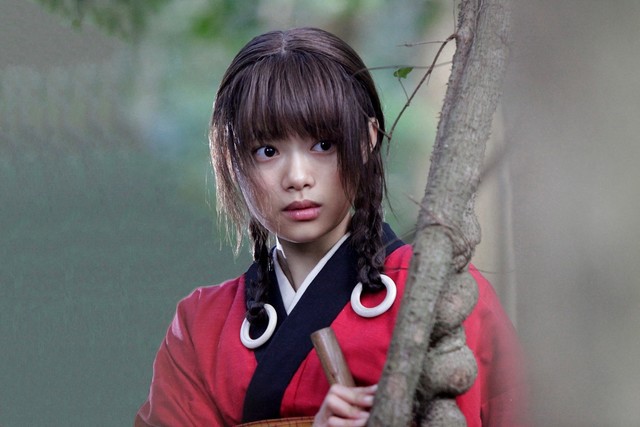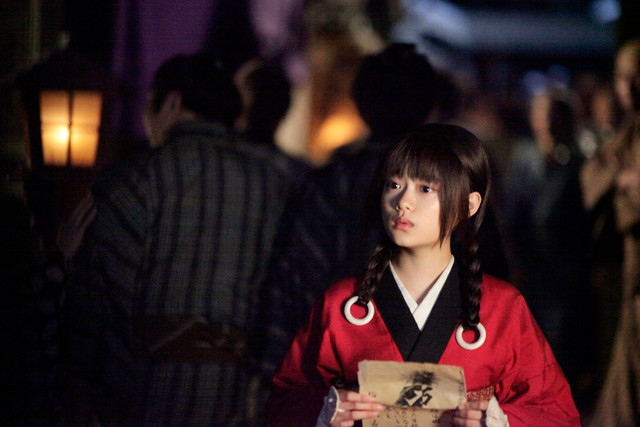 The staff previously revealed stills of kabuki actor Ichikawa Ebizō XI in costume as Eiku Shizuma, and Warner Bros. Japan also began streaming a short web version of the teaser trailer for the film last month.
The full version of the teaser, available on the film's official website, features a preview of this climactic scene with Manji and Rin surrounded by 300 enemies. He asks her, "Rin, who should I cut down?" Rin replies, "Anyone who tries to cut me down."



The manga follows Manji's journey of revenge as the yōjinbō (bodyguard) of Rin, a young woman who swears vengeance against a group of sword fighters who murdered her parents.
The film's lead actors include Takuya Kimura (seen above) and Hana Sugisaki (seen right). Kimura (Howl's Moving Castle, Redline, live-action Space Battleship Yamato) plays the lead character Manji, a rōnin warrior cursed with an immortal body. Sugisaki (When Marnie Was There, live-action Humanoid Monster Bem, Tsukuroi Tatsu Hito) plays heroine Rin Asano.
Prolific filmmaker Takashi Miike (Ichi the Killer, Phoenix Wright: Ace Attorney, Yatterman, As the Gods Will, Crows) is directing the film. Filming took place in Kyoto in extremely cold weather, and the climax of Manji and Rin versus 300 enemies took about 15 days to shoot. The film will open in Japan on April 29.
The additional cast members include:

(Top row, from left to right):
Sōta Fukushi as Kagehisa Anotsu
Hayato Ichihara as Shira
Erika Toda as Makie Otono-Tachibana
(Middle row, from left to right):
Kazuki Kitamura as Sabato Kuroi
Chiaki Kuriyama as Hyakurin
Shinnosuke Mitsushima as Taito Magatsu
(Bottom row, from left to right):
Ichikawa Ebizō XI as Eiku Shizuma
Min Tanaka as Kagimura Habaki
Tsutomu Yamazaki as Kensui Ibane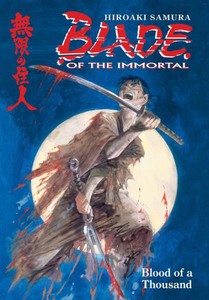 Samura launched the Blade of the Immortal manga in Kodansha's Monthly Afternoon magazine in December of 1993, and he completed the series in 2012. The manga's 30 volumes have 5 million copies in print, and the series has been published in 22 countries and territories. The manga earned an Excellence Prize in the manga category of the 1st Japan Media Arts Festival Awards in 1997, and it won the Eisner Award for Best U.S. Edition of Foreign Material in 2000. The manga is getting a reprint in Japan with new covers.
Dark Horse Comics published the Blade of the Immortal manga in North America, and plans to rerelease it in omnibus form. The manga already inspired a television anime in 2008, and Media Blasters released it in English. The manga also inspired a stage play in February that starred Tomokazu Seki, who reprised his role from the anime as Manji.
Source: Comic Natalie (link 2)
---