News

Seiren Original Anime's Video Previews Hikari, Ending Song

posted on by Jennifer Sherman
Ayane Sakura
performs "Shunkan Happening" for series premiering on January 5
---
The official website for Kisai Takayama's original anime series Seiren began streaming a Hikari Tsuneki promotional video on Thursday. The video previews Hikari and her ending theme song "Shunkan Happening" (Moment Happening) performed by Ayane Sakura (voice of Hikari).
Shōichi: Ah!
Hikari: Huh?
Shōichi: I want to sit....
Hikari: Why?
Shōichi: This is my seat.
Hikari: Oh! I'm sorry.
Shōichi: I really can't ignore Tsuneki.

Pony Canyon will release the single CD for "Shunkan Happening" on January 25. Each of the voice actresses for the three main heroines will perform an ending theme song. Hanako Oku, the singer/songwriter who performed the theme song for The Girl Who Leapt Through Time, will perform the opening theme song "Kimi no Hana" (Your Flower). The single CD for "Kimi no Hana" will go on sale in Japan on February 22.

The anime's cast includes:
Atsushi Tamaru
as Shōichi Kamita, the main character who cannot turn his back on people who need help, but is at a loss when he needs help himself. He tends to unintentionally have perverted thoughts. He likes games, whether at home or at the arcade.

Ryōta Asari as Ikuo Nanasaki, Shōichi's childhood friend from elementary school. He was mischievous in elementary school, but thanks to his older sister he is now quiet and composed. He gets good grades.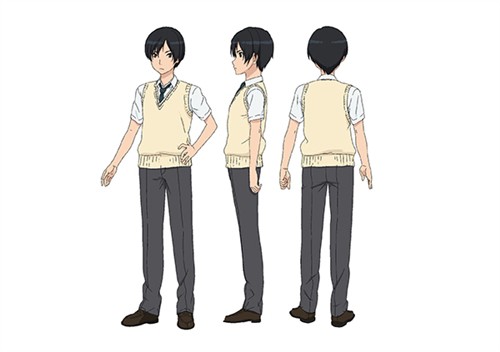 Ayane Sakura as Hikari Tsuneki, a "modern day meddling princess." She is always cheerful and is the class idol of class 2-B at Teruhi Higashi High School. She was the runner-up of last year's "Miss Santa Contest," and has an exclusive seat on the terrace. She loves to eat, and is occasionally stubborn.


Shino Shimoji as Tōru Miyamae, a "critical upperclassman." She is in class 3-A at Teruhi Higashi High School. She loves video games, and her skill is at the level where she competes in tournaments. She is good with her hands and her hobby is to make original goods. She isn't very good at talking to others, and has a hard time continuing conversations with people who don't share her hobbies.


Juri Kimura as Kyouko Touno, a "childhood friend who acts like a student at a girls' middle school." She has been the childhood friend of the protagonist since kindergarten, and they used to play together at a park at the top of the hill. She is an honor student in class 1-A who has excellent grades. On the other hand, she also loves shōjo manga and can also act a bit childish, and has a complex about the two sides of herself.


Shiori Izawa as Miu Hiyama, an "elite girls' high school swimming club member." She is in class 2-D at Sakuragawa Higashi Girls' High School, a high-class school. She is ignorant of the ways of the world. She has always attended a girls' school, so she is jealous of those who go to co-ed schools.


Shiori Mikami as Makoto Kamizaki. She in class 1-A at Teruhi Higashi High School, and is a member of the public morals committee. She is extremely timid and weak to pressure, so while she is supposed to be cautioning others about public morals, she ends up bundling her thoughts in. She adores her older sister.



Honoka Kuroki as Ruise Sanjō, the "gloomy public morals committee member" who is in class 2-A at Teruhi Higashi High School. As the chair of the public morals committee, she has the top grades in her year. She hates unreasonable things. She is strict to those around her, but has a soft spot for her underclassman Makoto.



Manami Numakura as Tomoe Kamita, the protagonist's only older sister and in class 3-A at Teruhi Higashi High School. She was last year's Miss Santa. She has the personality of an air-headed idol, and she naturally charms others. Because of that she's very popular at her school.


Takuya Eguchi as Tatsuya Araki, an "animal-loving dude" and Shōichi's video game buddy. He is in class 3-D at Teruhi Higashi High School. He has been Shōichi's friend since middle school, and he has a bright and lively personality. His good looks also make him very popular with girls.


Yukari Tamura as Masami Onigata, an overly optimistic homeroom teacher. She teaches Shōichi's class 2-B at Teruhi Higashi High School. She is in charge of English and has a kind personality.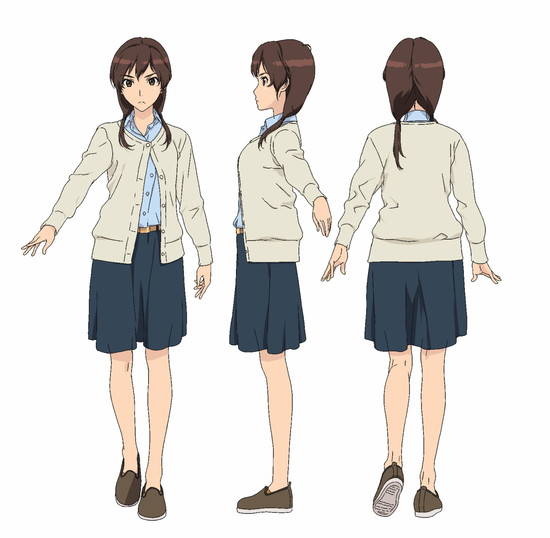 Saki Fujita as Yukie Takato, Hikari's friend and the "straight man" in her duo with Yoko.


Yukiyo Fujii as Yoko Kikuchi, Hikari's friend, and the "funny man" in her duo with Yukie. She is in the swimming club and because of that has a tan.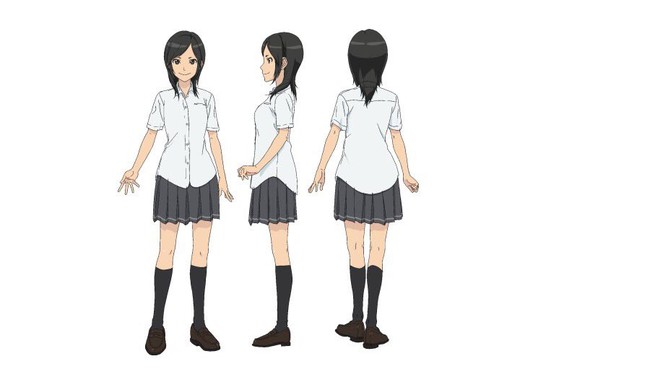 Juri Nagatsuma as Toka Maruishi, Miu's friend and a member of the swimming club.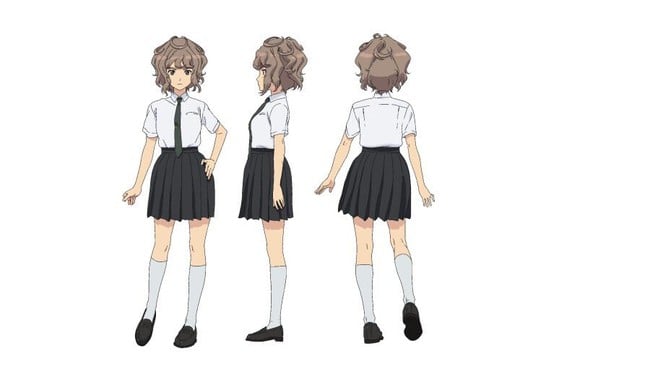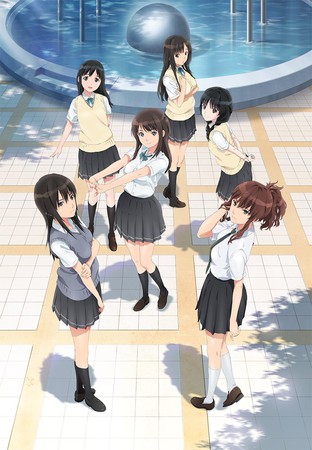 Like Amagami SS (which Takayama also worked on as a collaborator, supervisor, and character designer), the anime is an omnibus work that will consist of four-episode arcs focusing on each of the main heroines. The three planned story arcs will focus on Hikari, Tōru, and Kyouko. The love stories take place in the summer of the main characters' second year of high school. The protagonist Shōichi is anxious about growing up, and his homeroom teacher calls him to talk about his career plans. Shōichi meets various girls and heads to an unknown future.
The anime will premiere at night on Thursday, January 5, 2017 at 2:28 a.m. (effectively Friday morning) on TBS, and will also air on Sun TV and BS-TBS.
Takayama is credited with the original work, series composition, and original character designs for the series. Tomoki Kobayashi (Akame ga KILL!, Rozen Maiden) is directing the anime at Studio Gokumi and AXsiZ. Naoto Hosoda (Jinki:Extend, Nagasarete Airantou) is adapting Kobayashi's designs for animation, Satoshi Motoyama (One Week Friends, Little Busters!) is the sound director at Dax Production, and Nobuaki Nobusawa (Dagashi Kashi, Lord Marksman and Vanadis) is composing the music at Pony Canyon.
---