News

New Live Spectacle Naruto Stage Musical Reveals Visuals For Suigetsu, Karin, Jūgo

posted on by Rafael Antonio Pineda
New run with different story plays in Tokyo, Osaka in May-August
---
The official website for the Live Spectacle Naruto stage musicals revealed on Tuesday three cast visuals for Live Spectacle Naruto: Akatsuki no Shirabe (Live Spectacle Naruto: The Akatsuki Investigation), the new run that will feature a different story than the previous two productions.
Keishi Hagio as Suigetsu Hōzuki


Kanon Nanaki as Karin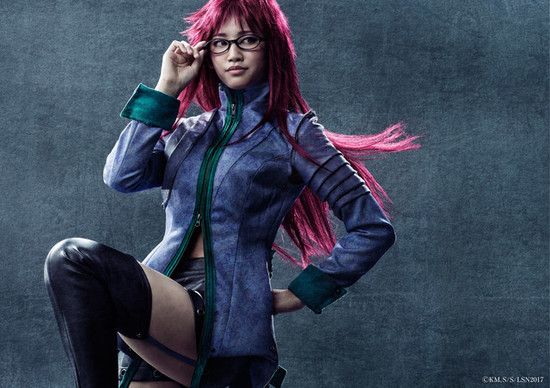 Tomoya Yamaguchi as Jūgo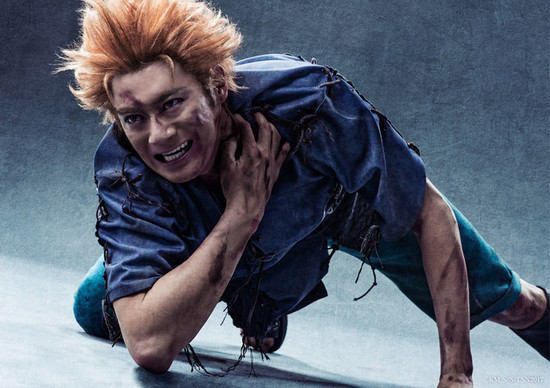 Previously revealed cast visuals inclde:
Kōdai Matsuoka as Naruto Uzumaki


Ryūji Satō as Sasuke Uchiha


Shinji Rachi as Itachi


The musical will run at the AiiA 2.5 Theater Tokyo from May 19 to June 4. The play will then run at Osaka's Mielparque Hall on June 16-22, and then again at the AiiA 2.5 Theater Tokyo from July 29-August 6.

New and returning cast members include:
Yui Itō as Sakura Haruno
Yūki Kimisawa as Kakashi Hatake
Hiro Yūmi as Orochimaru
Ryōsuke Okada as Kabuto Yakushi (replacing Tatsunari Kimura)
Rei Fujita as Yamato
Ryō Kitamura as Sai
Seshiru Daigo as Tsunade
Takeshi Hayashino as Kisame Hoshigaki
Ryō Tsuji as Deidara
Hironori Katayama as Tobi
Other confirmed cast members include Seiya Shirasaki, Shōgo Komagawa, Ren Miyagawa, Riku Noma, Atsumi Matsubayashi, and Saya Chinen. Akiko Kodama (Fairy Tail stage play) is returning from the previous two musicals to direct and write the play. Shunsuke Wada is composing the music.
The first musical held performances from March to May 2015 in Tokyo, Fukuoka, Osaka, and Miyagi. The musical then held international performances in Macau, Malaysia, and Singapore. The second run of the musical ran in Osaka and Tokyo from July-August 2016.
The first two musicals covered the manga's story from the first to 27th volume. The production included drama, songs, dance, and acrobatics.
Source: Comic Natalie
---