News

1st Live-Action Sagrada Reset Film's Trailer Highlights Time-Traveling Story

posted on by Rafael Antonio Pineda
1st of 2 films opens on March 25
---
The official website for the live-action films of Yutaka Kōno's teen science-fiction/fantasy light novel series Sagrada Reset began streaming a trailer for the first film on Friday. The video outlines the film's time-traveling story.
The first film, "Kako o Torimodosu - Zenpen" (Take Back the Past - Part 1), opens on March 25, and the second film, "Mirai o Inoru - Kōhen" (Pray for the Future - Part 2), opens on May 13.
The cast includes: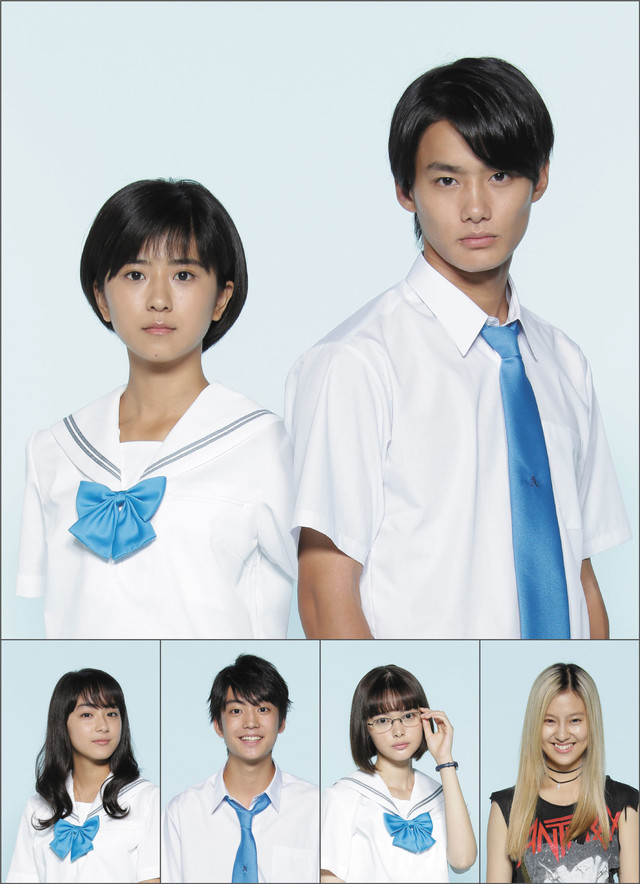 (Top row, left to right):
(Middle row, left to right):
(Bottom row, left to right):
The band flumpool is performing the song "Last Call" as the ending theme song for the first film, as well as "Namida Reset" (Tear Reset), the ending theme song for the second film.

The novels' story is set in a town called Sakurada, where almost half the population possess some form of special powers. The story centers on two high school students. Kei Asai has the ability to perfectly remember anything he sees and hears, while Misora Haruki can turn back or "reset" time for a maximum of three days.
Both students are members of their school's "Service Club," which their town's administration bureau uses to observe people with powers and protect the peace. By using their powers together (Kei can remember things even when time has been reset), they solve cases for the club. Kei learns of the "MacGuffin" stone, which looks like a worthless black stone, but in reality will turn out to be the stone upon which the existence of Sakurada will hinge on.
Director Yoshihiro Fukugawa (Hanbun no Tsuki ga Noboru Sora, In His Chart) began shooting the films' two-month principal photography on September 17. Kei Haruna (live-action Erased, Aozora Yell) is producing the project, and the staff is aiming for a medium-sized release in about 200 theaters in Japan.
The books is also getting a television anime by david production that will premiere in April.
---