News

Japanese, Chinese Co-Produced Robomasters The Animated Series Anime Project Revealed

posted on by Crystalyn Hodgkins
Project based on real-life RoboMasters robot competition held yearly in China
---
The Shenzhen, China-based Da-Jiang Innovations (DJI) drone manufacturing company is partnering with the Japan-based Dandelion Animation Studio (3DCG animation for Haikyu!!, Miss Hokusai, The Empire of Corpses) to produce the RoboMasters The Animated Series project.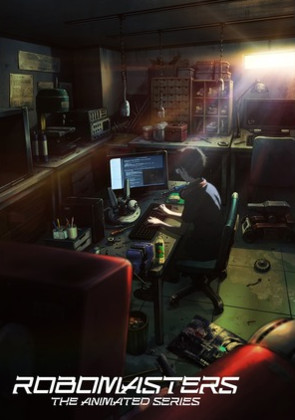 The anime is based on the DJI-hosted RoboMasters competition, which is the world's biggest student robotics competition. News website The Verge posted a video in September from the five-day event last year in Shenzhen. At the competition, college students compete for cash prizes and a chance to audition to work at DJI. The tournament pits two teams of robots against each other. This year's event will be the third RoboMasters event.
The video above features a clip (at 7:00) of what The Verge states is an already produced anime series that aired in China in fall 2016. The Verge said that the anime is about "a nerdy teen who finds his calling, and his courage, behind the wheel of a rover."
The RoboMasters The Animated Series anime project will depict college students as they prepare and participate in a RoboMasters tournament, and will depict the tournaments in CG. The project's staff will reveal streaming and broadcast information, along with staff and cast, in March.
Dandelion Animation Studio was founded in 2007, and has also worked on such series as March comes in like a lion and such films as Popin Q.
Source: Anime! Anime! (Katsunori Takahashi)
---