News

Rurouni Kenshin Manga Gets Smartphone Game

posted on by Rafael Antonio Pineda
iOS, Android game now accepts pre-registrations
---
The official Twitter account of Shueisha's Jump SQ. magazine revealed on Monday that Nobuhiro Watsuki's Rurouni Kenshin manga is inspiring a smartphone game titled Rurouni Kenshin, Meiji Kenkaku Romantan: Kengeki Kenran. The game's official website is currently accepting pre-registrations for both iOS and Android versions. Bandai Namco Entertainment is developing the app.

The tagline on the official website reads "I will cut open a path to the future with my sword."
Watsuki will draw a new arc for his Rurouni Kenshin manga set in Hokkaido, which will launch this spring.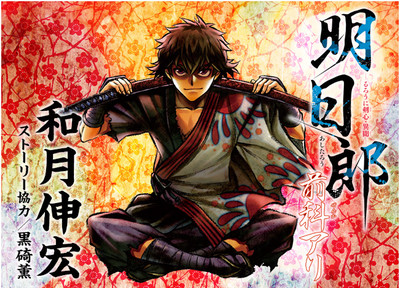 Watsuki and his wife Kaoru Kurosaki published a two-chapter prequel manga to the new arc, titled "Rurouni Kenshin Side Story: The Ex-Con Ashitarō" (Rurouni Kenshin Ibun: Ashitarō Zenka Ari). The manga ran in Jump SQ. magazine in November and December.
The manga tells the story of a new character named Ashitarō Hasegawa, who had been held in a Tokyo prison for committing a certain crime. After being released, he encounters Aran Inoue, a boy his age, as well as a mysterious girl who had been waiting for Ashitarō's release.
The manga's second chapter revealed that the manga's true name is "Rurouni Kenshin Hokkaido-hen Jomaku: Ashitarō Zenka Ari" (Rurouni Kenshin Hokkaido Arc Prologue: The Criminal Ashitaro).
Viz Media's digital manga magazine Weekly Shonen Jump published the prequel in English in December.
Watsuki first launched his Rurouni Kenshin manga in Shueisha's Weekly Shonen Jump magazine in 1994. The manga centers around Kenshin Himura, once a deadly assassin during the Meiji Restoration, who is trying to find a new life beyond violence. The manga has since been adapted into a 95-episode TV anime series, an anime film, three original video anime, three live-action films, and a stage musical by the all-female musical theater troupe Takarazuka Revue.
Watsuki previously published a Rurouni Kenshin spinoff manga in 2014 titled "Honō wo Suberu -Rurouni Kenshin: Uramaku-" (Controlling Flame -Rurouni Kenshin: Hidden Chapter-) that focused on how Shishio Makoto and Yumi Komagata met.
[Via Hachima Kikō]
---