News

Kazutoshi Soyama's Dangerous Jii-san Ja Gag Manga Ends

posted on by Rafael Antonio Pineda
Manga inspired TV anime in 2012
---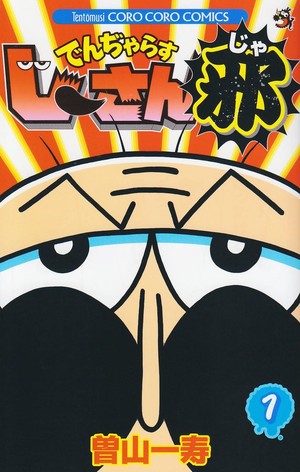 The March issue of Shogakukan's Coro Coro Comics magazine published the final chapter of Kazutoshi Soyama's Dangerous Jii-san Ja children's gag manga on Wednesday.
Soyama's "nonsense gag comedy" manga revolves around the relationship between a grandfather and his grandchild.
Soyama launched the manga in 2010 as a sequel to his Zettai Zetsumei Dangerous Jii-san manga. ShoPro and JC Staff previously produced a 25-minute original video anime adaptation of the sequel manga that was bundled with a special-edition issue of Coro Coro Comics in July 2012. The sequel series also received a 10-episode television anime adaptation in October of that same year. Shogakukan published the manga's 17th volume in October, and the 18th volume is slated for February 28.
The original 20-volume Zettai Zetsumei Dangerous Jii-san manga was adapted into the 51-episode Zettai Zetsumei: Denjarasu Jii-san television anime series in 2004-2005. Viz Media licensed the anime under the name Grandpa Danger in 2006 but never released it on home video.
---