News

sin Nanatsu no Taizai Anime's Promo Video Features Astaroth's Character Song

posted on by Crystalyn Hodgkins
Series premiering in April to feature 14 character songs
---
The official website for sin Nanatsu no Taizai, the television anime adaptation of Hobby Japan's multimedia project The 7 Deadly Sins (Nanatsu no Taizai, not to be confused with the similarly named manga by Nakaba Suzuki), began streaming a promotional video on Saturday. The video is a music video for Azusa Tadokoro's character Astaroth, Demon King of Melancholy, featuring the character song "Asudeko."
The anime will have 14 total character songs, and the episodes will each feature one or more of the songs.
The series will premiere on Tokyo MX, BS11, and AT-X in April.
Previously revealed cast members include: (Note: One or more of the character designs below may not be safe for work.)

Eri Kitamura
(
Nisemonogatari
's Karen Araragi) as Lucifer (representing pride)

Akane Fujita
(
Mahō Shōjo Nante Mō Ii Desu Kara.
's Yuzuka Hanami) as Leviathan (representing envy)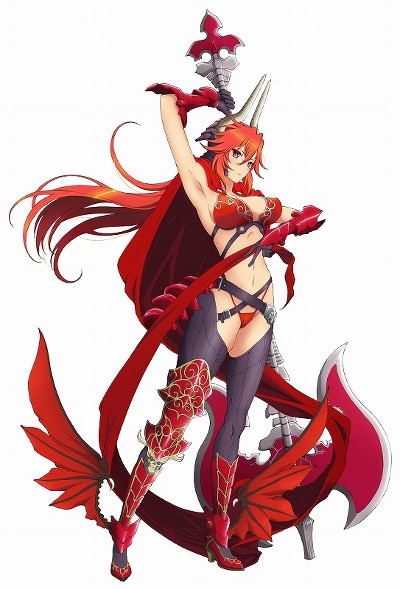 Arisa Sakuraba
(
Shōnen Maid
's young Keiichirō Shinozaki) as Satan (representing wrath)

Ai Kakuma
(
Selector Infected Wixoss
' Rūko Kominato) as Belphegor (representing sloth)

Yōko Hikasa
(
High School DxD
's Rias Gremory) as Mammon (representing greed)

Yui Ogura
(
Yuri Kuma Arashi
's
sumika
Izumino) as Beelzebub (representing gluttony)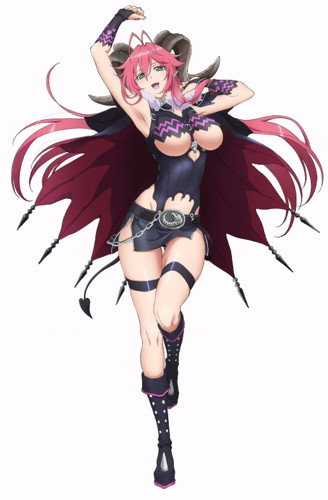 Chiaki Takahashi
(
The

[email protected]
's Azusa Miura) as Asmodeus (representing lust)

Azusa Tadokoro (Trickster's Nao Nakamura) as Astaroth, Demon King of Melancholy

Shizuka Itou
(
Sailor Moon Crystal
's Sailor Venus) as Belial, Demon King of Vainglory

Kinji Yoshimoto (Queen's Blade: The Exiled Virgin, Plastic Little) is directing the anime at TNK and Artland, and he is also credited for story concept, series composition, and color design. (Eri Umemoto is credited for color design alongside Yoshimoto.) Masashi Suzuki (The Sacred Blacksmith, Rail Wars!, Queen's Blade: Grimoire) is the main writer.
Niθ (Blassreiter, Samurai Girls) drew the project's original character designs, and Sachiko Yasuda (Prison School, To Love Ru: Darkness animation director) is adapting the character designs for animation. Yasuda is also credited as chief animation director, alongside Masaru Koseki (Happiness!, Demon King Daimao) and Junji Gotō (School Days, High School DxD, Daimidaler). Kio Edamatsu (Magi: Adventure of Sinbad) is credited with industrial design. Kenta Masuda (Motto To Love Ru, Blade & Soul) is the art director, and Sadahime Matsubara (Queen's Blade: The Exiled Virgin, Ikki Tousen: Dragon Destiny) is visual coordinator.
The three-member female group Mia REGINA will perform both the opening theme song "My Sweet Maiden," and the ending theme song "Welcome to our diabolic paradise."
Hobby Japan first announced the project in 2012 with a planned two-episode anime that had a different staff. Orchid Seed produced figures for the project.
Hobby Japan's Comic Fire website is publishing a manga adaptation by Ururihi.
Source: MoCa News
---