News

Live-Action Impossibility Defense Film Casts Erika Sawajiri

posted on by Karen Ressler
Tori Matsuzaka
stars in film about man who kills with power of suggestion
---
This year's 15th issue of Shueisha's Weekly Shonen Jump magazine announced on Monday that Erika Sawajiri (live-action Helter Skelter, Shinjuku Swan) will play Tomoko Tada in the live-action film adaptation of Yūya Kanzaki and Arata Miyatsuki's Funōhan (Impossibility Defense) manga.
The film will star Tori Matsuzaka (live-action Gatchaman's Ken Washio the Eagle, Samurai Sentai Shinkenger's Takeru Shiba, Library Wars: The Last Mission's Satoshi Tezuka) as Tadashi Usobuki (pictured below). Kōji Shiraishi (The Curse, Sadako vs. Kayako) is directing the film.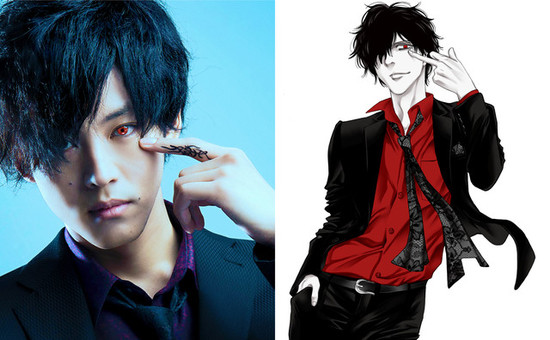 The film is slated to open in 2018.
Kanzaki and Miyatsuki launched the manga in Shueisha's Grand Jump magazine in 2013. Shueisha published the fifth compiled volume on November 18.
The suspense manga centers on Tadashi Usobuki, a man who wears a black suit and is able to kill others through the power of suggestion and by warping their thoughts. Although Tadashi often appears at the scene of the crime of these unnatural deaths, no one is able to prosecute him because police can never find any proof.
Kanzaki's Ouroboros manga ended in January. The manga inspired a live-action television series that premiered in January 2015.
---