News

Hayao Miyazaki Documentary London Screening on April 10

posted on by Andrew Osmond
---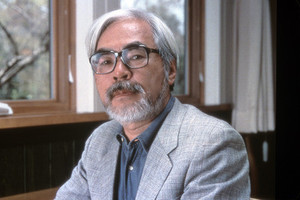 There will be a free London screening of two live-action Japanese documentaries by NHK on Monday April 10. One of the documentaries will be Never-Ending Man: Hayao Miyazaki.
The screening will be at the Curzon Bloomsbury cinema in the Brunswick Centre, near Russell Square station. Tickets can be booked at the above link.
The double-bill will begin at 6.30 p.m., although customers should arrive at 6.15 p.m. (The site mentions, "The screening will start at 6:30 promptly and latecomers will not be admitted.") The first film in the double-bill will be What You Taught Me About Your Son (59 minutes), about the friendship between British author David Mitchell (author of Cloud Atlas), and an autistic Japanese boy. Never-Ending Man: Hayao Miyazaki (70 minutes) will follow.
Via Nihon in London.
---